Tinder is making changes to improve the treatment of transgender people on its app.
Many have wrongly had their profiles removed from the app because Tinder imposes an automatic ban if a profile receives lots of complaints.
Tinder said many bans had resulted from "unfair" complaints made about trans people "simply for being who they are". This is common in Thailand where transgenders, also known as ladyboys, are common.
Transgender women had been particularly affected by the complaints and subsequent harassment, it said.
Tinder stated it would now give more feedback on why complaints had been made and look into the complaints closer to ensure that one is not simply reporting profiles because one does not like the person or their choice of gender identity.
'Safe platform'
Boss Elie Seidman said the unfair complaints had been an "unforeseen consequence" of Tinder's policy that its users should not be able to filter out trans people from the profiles they are shown as potential matches.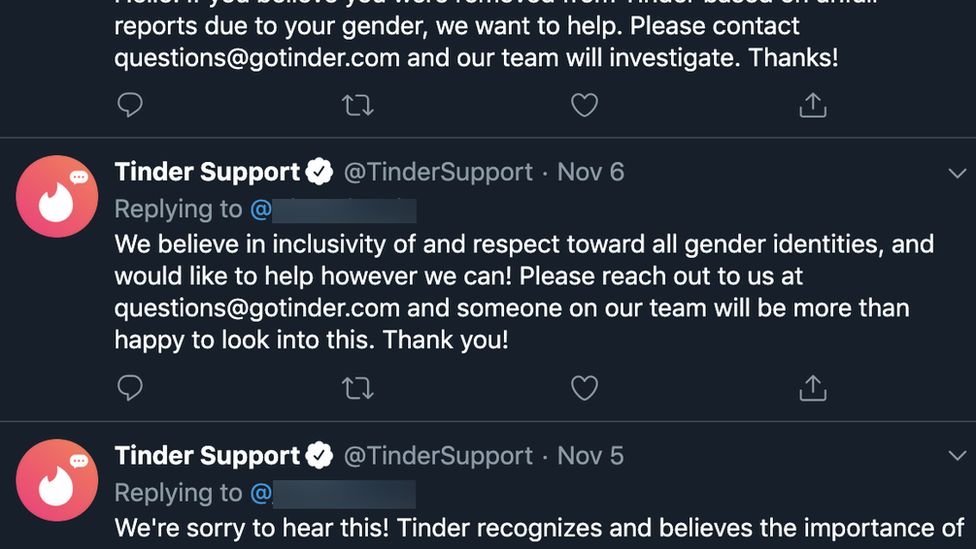 Many of the messages on Tinder's support channel on Twitter are to trans people who have complained they have been banned or censured because of their gender identity.
Tinder noted however that unlike Thai specific services like Thai friendly they were still against being able to filter out transgender matches as they feel it's discrimination. Critics, however, say that it's a simple choice and not much more complex then being able to filter out or search for people of the opposite or same sex.
Source BBC News with additional material by The Pattaya News.