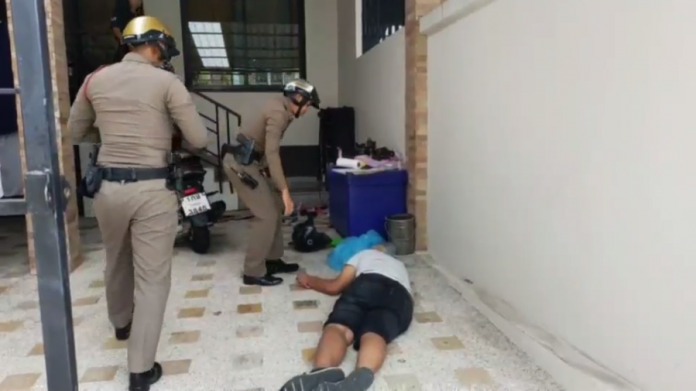 Bang Lamung –
A woman has arrived home this morning where she has discovered an unknown intoxicated tomboy who passed out in her house in Bang Lamung.
The Pattaya City Police were notified of the incident at 10:00AM this morning at her home.
Patrol Police arrived to find the house owner 37 year old Ms. Saifon Parata. She told police that she went out to buy some food for breakfast.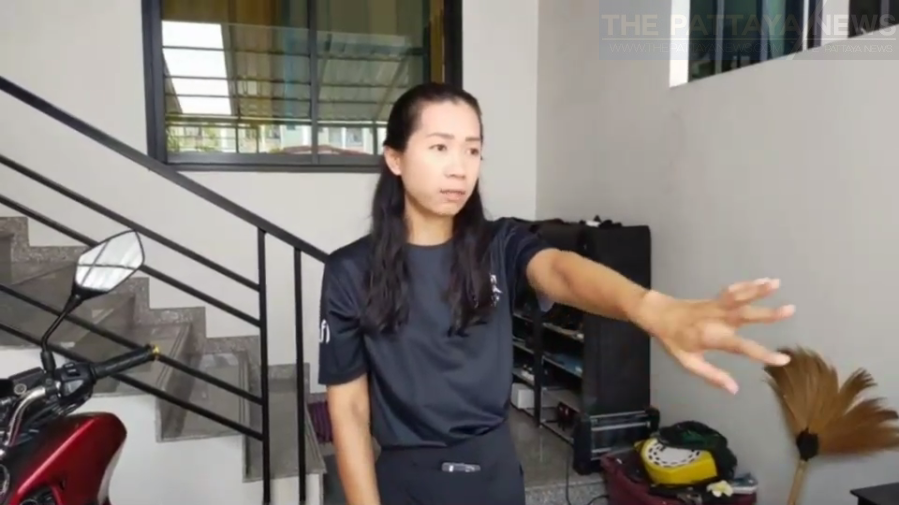 She came back home where she has found the unknown intoxicated tomboy passed out inside her house.
The tomboy was taken to the Pattaya Police Station for further legal action. The suspect was heavily intoxicated and confused and unable to answer any questions. Additionally, the suspect had no form of identity and could not recall their name or where they lived.