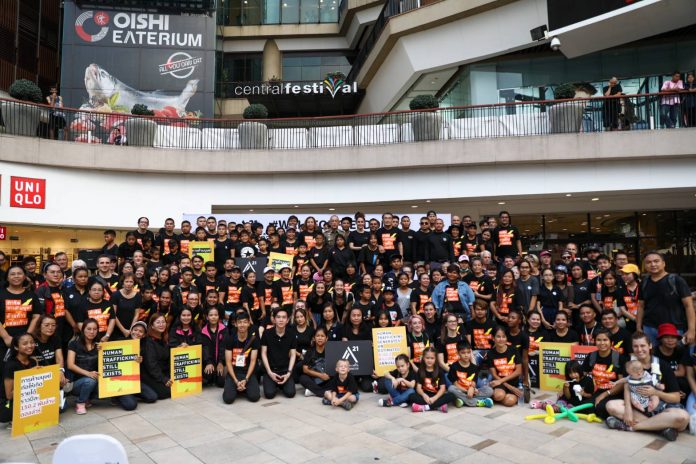 Thais and foreigners join the 'Walk For Freedom' campaign in Pattaya
Pattaya –
Yesterday afternoon, multiple Thais and foreigners joined the 'Walk For Freedom' anti-human trafficking campaign in Pattaya.
The campaign was held at Central Festival Pattaya Beach and was led by the Pattaya City Deputy Chief Ronnakit Eakkasing along with Major General Tanasak Rittidetpaiboon from the Region 2 Police.
More than 200 Thais and foreigners joined the 'Walk for Freedom' under the slogan to stop anti human trafficking held and sponsored by the A21 Thailand Foundation.
Walk For Freedom is a global response to human trafficking.

It's an awareness and fundraising event rallying tens of thousands of abolitionists which is taking millions of steps in hundreds of cities all over the world. Some of the members walking claimed human trafficking and forced prostitution was common in the area.