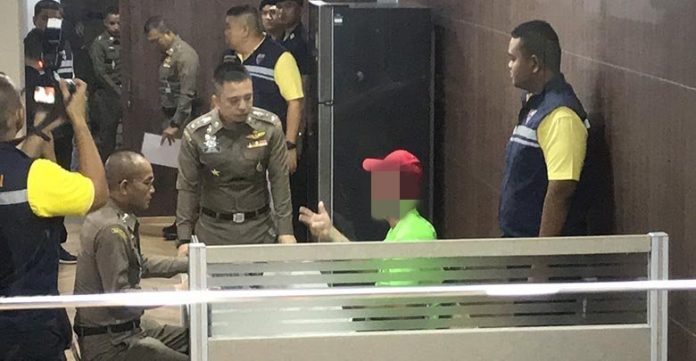 Pattaya-
Immigration Police on Tuesday announced the arrest of a German man in connection with the death of a German woman who was found dead in Chonburi province.
Immigration Police Commissioner Lt Col Sompong Chingduang identified the dead woman as 77-year-old Marg und Schaefer, who is understood to have run a beer bar in Pattaya with the arrested man.
Police began their investigation after being contacted by German authorities who in turn were contacted by family members who had lost contact with Ms. Schaefer.
As part of that investigation, police tracked down the 52-year-old German man, identified only as Mr. Richard, after discovering his visa had expired on around June 2017.
Police later discovered the man has multiple charges in his native Germany for deception and fraud after swindling elderly women out of more than 6,000 Euros. The man had allegedly fled to Thailand.
The German man's Thai girlfriend allegedly told police that Ms. Schaefer died after falling in the bathroom in January.
She said the German man put Ms. Schaefer's body in a makeshift coffin, loaded it onto the sidecar of a borrowed motorbike and dumped it into a canal in the Saensuk area of Chonburi.
The girlfriend also told police that the German man had access to Ms. Schaefer's pension money, which he had been using for his day to day expenses.
Police said Ms. Schaefer's body was found on the 12th of January this year. A warrant was then issued for the German man who was eventually arrested at a rented house this last weekend.
The German man denies any involvement and denies all charges.
Immigration Police Commissioner Lt Col Sompong said the results of DNA tests will help to confirm how Ms. Schaefer died.