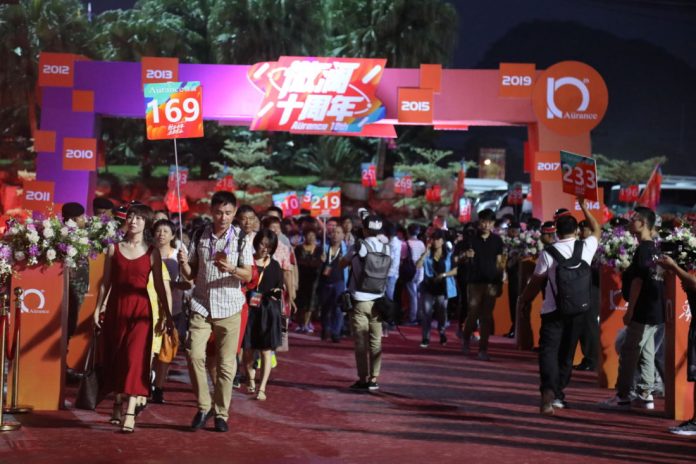 Executives at a large Chinese firm brought 10,000 employees on a company trip to Pattaya. 
It was the second such trip to celebrate the tenth anniversary of Aurance.
Pattaya's mayor Sontaya Khunpluem welcomed the masses at a cultural show at Nong Nuch gardens. 
The Chinese visitors were treated to a Thai culture show with Muay Thai and Thai food. Everyone was impressed. 
Sontaya said that Pattaya was a safe place to visit and that the money spent by the 10,000 would help the local economy and others in Thailand. 
Aurance is a well known Chinese firm in the health food sector.
The Pattaya News had many messages this past weekend as to why so many more busses then usual were picking up Chinese tourists near Bali Hai and Buddha Mountain. This was the reason.
Source: 77kaoded