Canadian expat killed in Pattaya late night motorbike crash
Pattaya –

A Canadian expat has died after a motorcycle crash in central Pattaya this early morning. He was reportedly well known as a local guitar player in a band that played live music at many well known clubs in Pattaya
Maj Thanin Kanpai of the Pattaya City Police was notified of the accident at 3AM in front of Food Land Super Market.
Police, The Pattaya News and Sawang Boriboon Thammasathan rescue workers arrived at the scene to find a damaged Honda CBR 650 Big Bike on the road.
The Big Bike driver 25 year old Mr. Samart Butboran, had sustained serious injuries. He was rushed to a local hospital, however is expected to survive.
Nearby, the rescue team found a damaged smaller motorbike. The motorbike driver, 51 year old Canadian expat, Michael Anthony Pinheiro, was found unconscious on the road.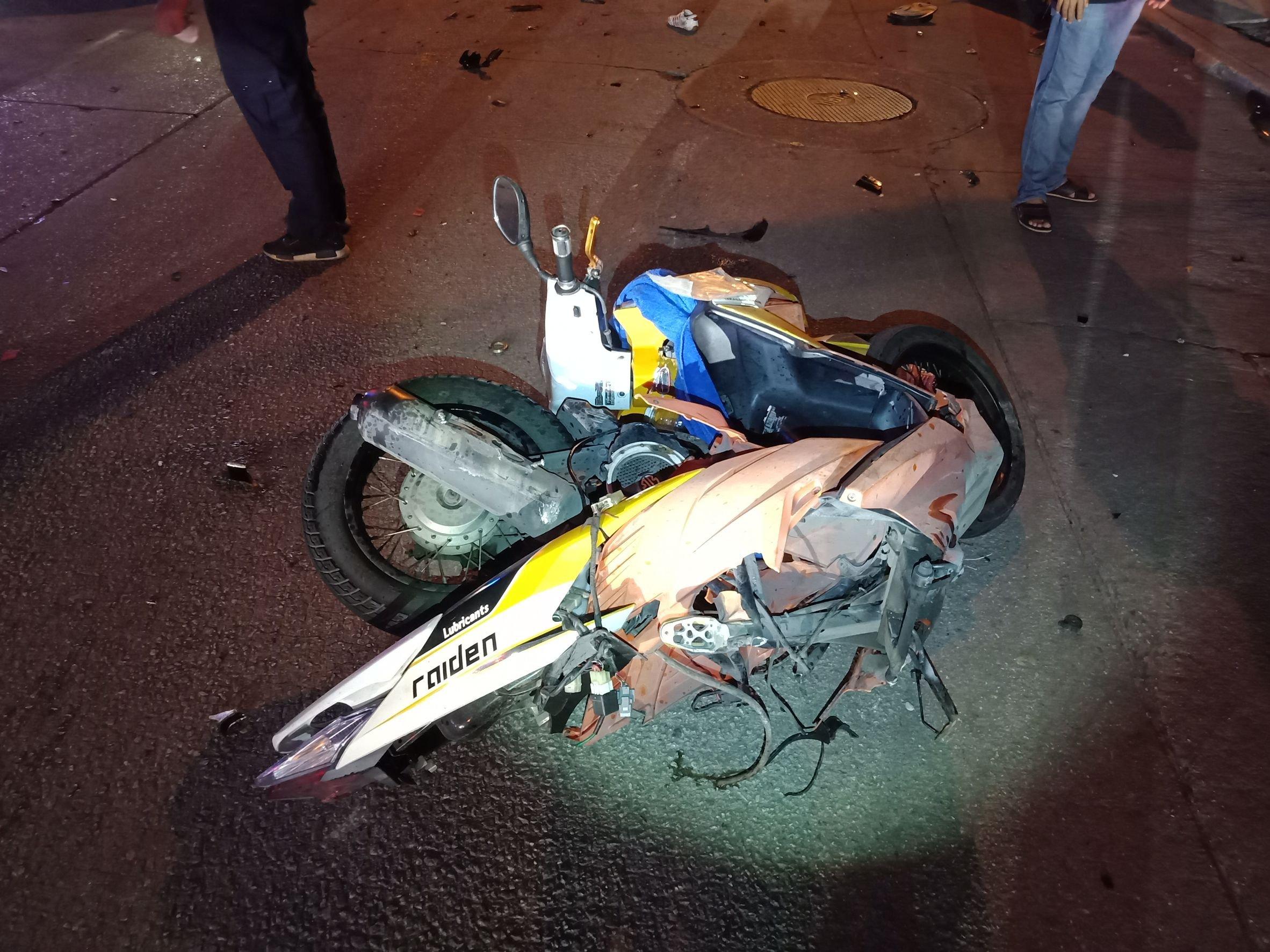 He was rushed to a local hospital. He was later pronounced dead at the hospital despite the best efforts of the hospital staff.
Witnesses said the Big bike was driving with high speed and doing a wheelie (A trick whereby a motorbike is ridden for a short distance with the front wheel raised off the ground).
Another motorbike driven by Mr. Pinheiro was crossing the road heading to the super market. The Big Bike was unable to stop and avoid the collision.
Police are continuing their investigation for further legal action.
Mr. Pinheiro had reportedly played in live bands at multiple venues in the Pattaya area for many years and was part of a well known band.