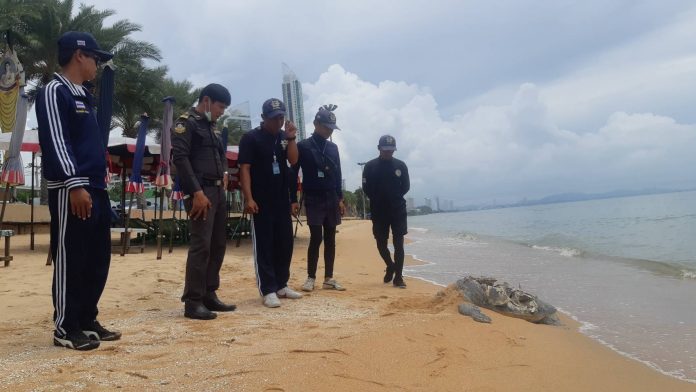 Dead sea turtle found on Jomtien beach
Pattaya –
A dead sea turtle has been found on Jomtien beach yesterday afternoon.
Officers at the Pattaya Marine office were notified from tourists of the dead sea turtle at 1PM.
Officers from the Pattaya Marine Office and the Pattaya City Law Enforcement arrived at the beach to find the large sea turtle.
It is 70 centimetres long and weighs 50 kilograms.
Cut wounds have been found on the turtle. It is believed that the turtle had died many days ago.
An autopsy is being conducted to find the caused of death.