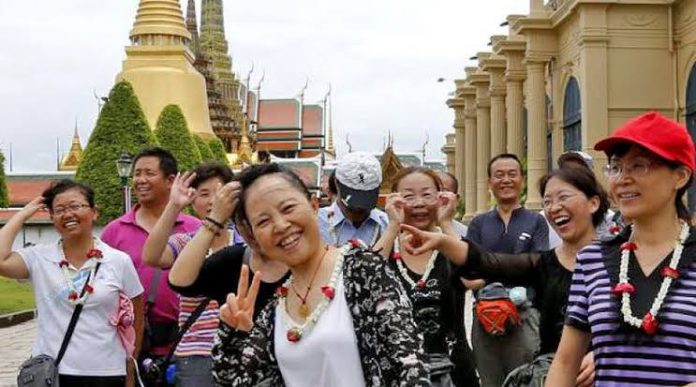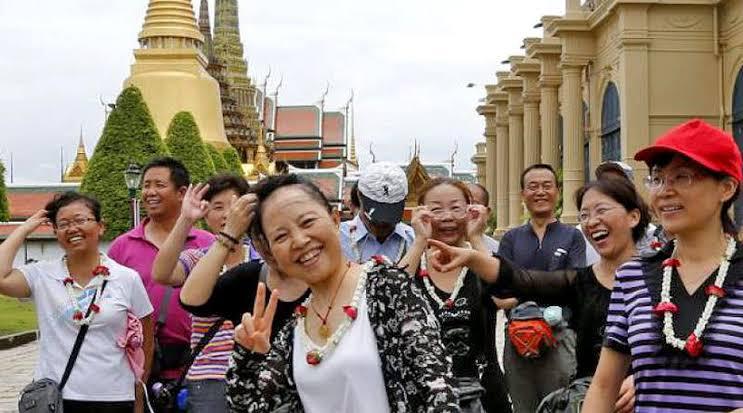 Thailand is once again set to be the second-hottest destination for Chinese travellers, behind Japan, during National Day Golden Week from October 1-7, one of the country's busiest travel periods, according to booking data from Agoda.
Bangkok retains its position as the top Thai destination for the third consecutive year, with Phuket and Chiang Mai vying for second and third spot.
Chinese love Thailand's coastal beauty, with cities and islands in the South accounting for seven out of 10 of their most popular Thai destinations. After Phuket, the list includes Koh Samui (No 4), Pattaya (5), Krabi (6), Koh Lanta (7), Hua Hin and Cha-am (8) and Koh Lipe (9).
One of the main factors that influences Chinese people to come to travel in Thailand is the relatively low cost. The Thai government has extended the period for free visas-on-arrival for Chinese until the end of April.
During National Day Golden Week, many Chinese people indulge themselves in various leisure activities, including travelling abroad.
After Japan and Thailand, they prefer Hong Kong, Taiwan and the Philippines. Singapore leapt onto the top 10 list this year in seventh spot, while Malaysia has been holding onto its eighth position since 2017.
The Philippines surpasses South Korea, though Vietnam has continued to descend from fifth place in 2017 to 10th this year.
Source: Agoda