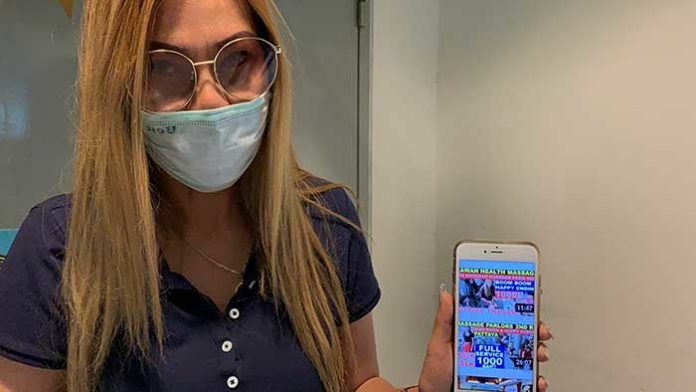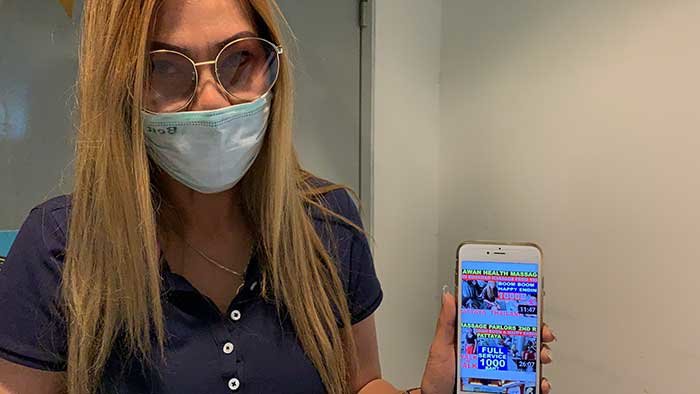 Thai police are hunting a foreign vlogger after he posted that tourists could get sex at a traditional Thai massage shop in Central Pattaya.
The owner of the shop has reported the matter to both the local police and the tech police.
She says she has been defamed and wants him arrested. His actions could mean violation of the Cyber crimes act which could mean serious fines and jail time.
The video was posted on YouTube where he has 18,000 subscribers. Since it was posted in July the clip and accompanying words have been viewed 6,547 times.
The YouTuber says in the video that he is "on tour". The Pattaya News notes that it appears the particular video, found on the Thailand Ric on tour vlog, appears to have been removed as of this afternoon after the video and report went viral.
Samang Jermpaen, 47, said she had been in business for 12 years.
She said that claims about sex for sale on the premises were entirely false. She said that her staff are elderly and don't offer sex at her shop.
The vlogger's claims are damaging to both her and other businesses in Pattaya and Bangkok.
On Saturday she went to the Pattaya police first then was directed to the computer cyber crime police.
Pol Col Siriwat Deephor of the computer crime division said that his department are working with Pattaya police to track down the vlogger.
It is not known if he is still in Thailand at this time, however he recorded several videos in the area recently that were posted.
The Pattaya news notes that Thailand has some of the strictest defamation laws in the world, backed by stringent cyber crime laws. This is not the first incident where a vlogger or blogger posted a negative or incorrect review that results in criminal charges.
The original article was posted in Thai on 77kaoded.
Source: 77kaoded, Thaivisa