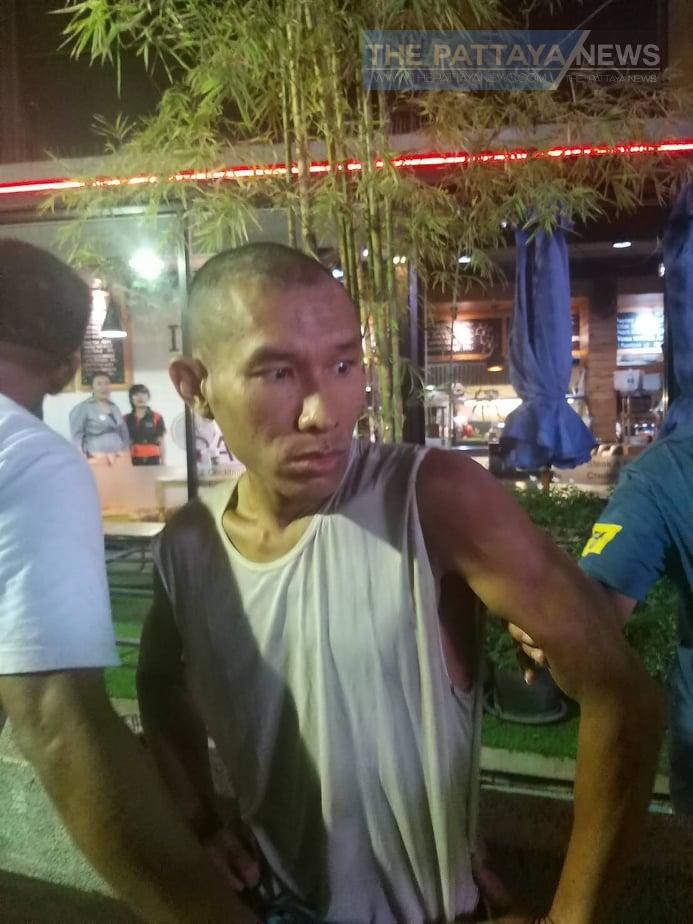 Chinese graffiti artist arrested in Pattaya
Pattaya –
Yesterday, August 14th, 2019, Pattaya police arrested a male Chinese suspect who sprayed color graffiti on walls and roads around Pattaya. He is also accused of posting anti-Chinese communist party posters around town.
Last week, some Chinese letters in color, some of it vulgar, had been sprayed on local walls and roads near The Dusit Hotel and the top of Beach Road. Additionally, more graffiti along with posters and propaganda began to appear throughout the city.
Yesterday, the Pattaya City Police and Chonburi Immigration Officers arrested the Chinese suspect after reviewing CCTV and tracking him down. He was uncooperative and had to be carried away in a cross-legged position to be taken to the police station.
The suspect did not say anything with officers and refused to answer any questions, even through a translator.
No identification documents were found with him. He was taken to Chonburi Immigration Office and has been charged with having no passport and illegal entry into Thailand. He is now in immigration detention.
All of the graffiti has been removed and cleaned. The graffiti is believed to be related to the Communist Party of China.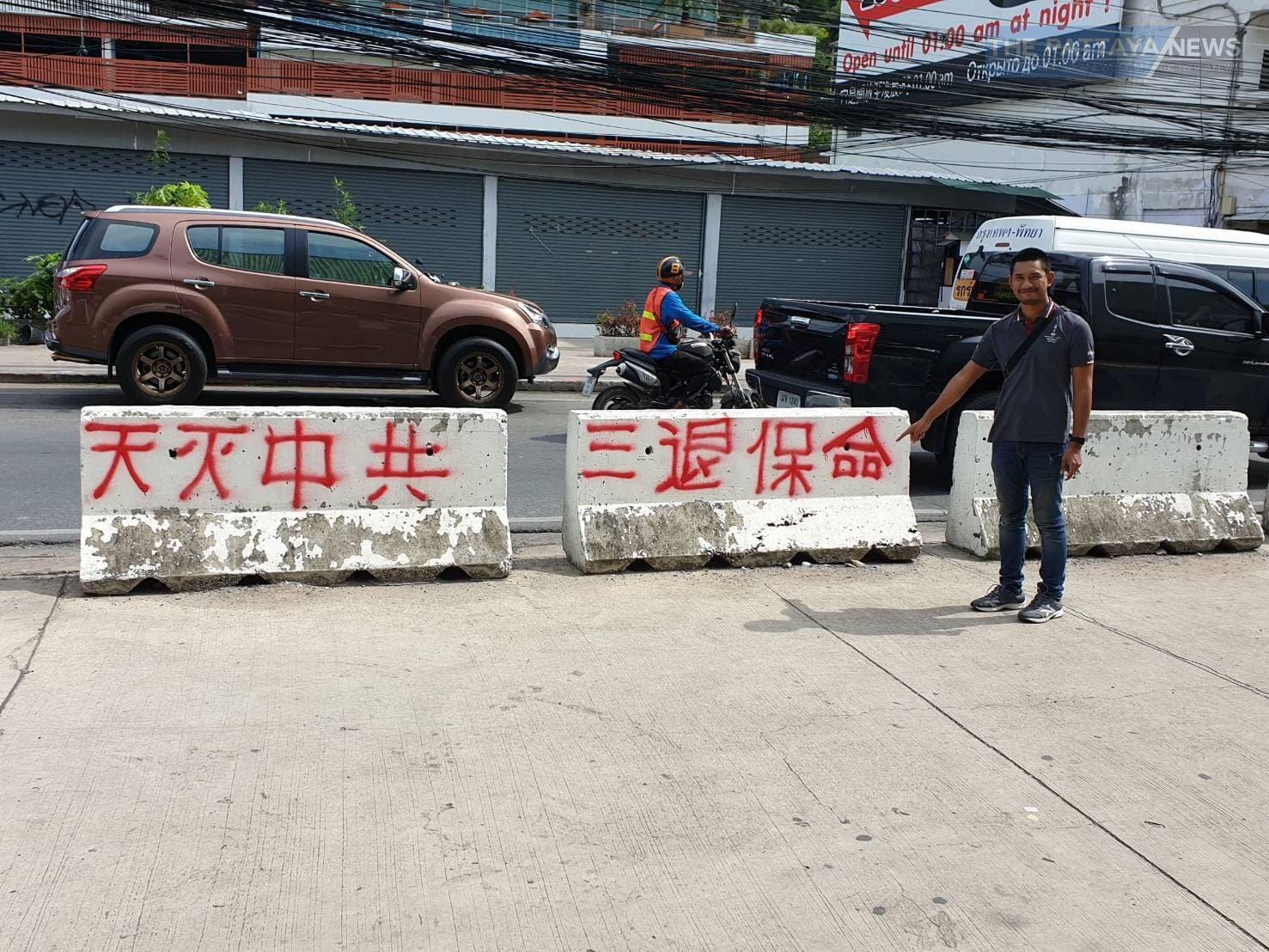 Local Officials are afraid that the graffiti is connected to the protests ongoing in Hong Kong.