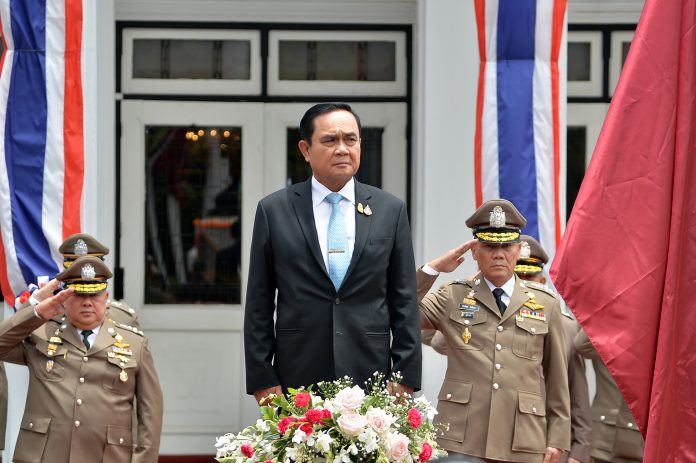 BANGKOK, 5th August 2019 (NNT) – The Prime Minister has thanked the security authorities for ensuring the safety of people, emphasizing that the activists have not affected the economy or tourism.
Mrs. Narumon Pinyosinwat, a Government Spokesperson, disclosed that Prime Minister and Defense Minister Gen Prayut Chan-o-cha had thanked police officers and security personnel for working to ensure public safety, as well as members of the media for helping to verify the information. She confirmed that the police and the security authorities can control the situation. The Prime Minister confirmed that the incidents have not affected the economy or tourism since foreigners have not been warned against nor forbidden from visiting Thailand and only some countries have advised their people to be cautious.
The Prime Minister has assured foreign representatives visiting Thailand such as the high-level representatives of the European Union and the United States Secretary of State, that the Thai government can control the situation. The foreign representatives understand and are not worried about the recent development. They still have confidence in the government and Thailand.
After the bombing incidents in many spots, the authorities have accelerated their investigations. Security authorities including police and military officers have thoroughly beefed up security measures at numerous places. People are advised that the government will continue to do its best to rapidly solve the situation and ensure people's safety.
Source: National News Bureau of Thailand