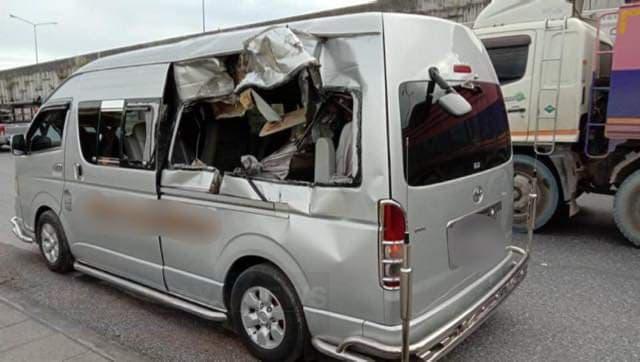 Sri Racha- Five foreign tourists have sustained injuries after a crane truck has collided with a minivan yesterday, August 1st, 2019. Emergency responders were notified of an accident near an intersection in Nongkham.
They arrived at the scene to find a damaged minivan on the road and nearby found a crane truck. Five foreign tourists in the minivan sustained mild to medium injuries. They were taken to a local hospital. Witnesses say the crane truck was turning left from a side road onto the main road when it collided with the minivan.
Police are further investigating the cause of the accident and interviewing both drivers involved.
PHOTOS: Peao Yeng Tai Sri Racha Rescue (Bypass 3)