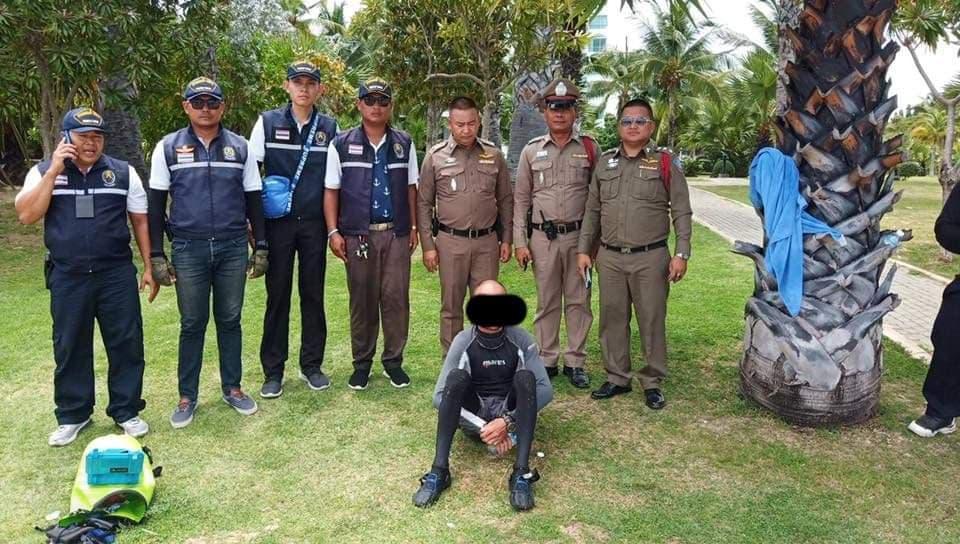 Canadian arrested over dangerously driving jet–ski in Pattaya PHOTOS: saitotakci
Pattaya – A Canadian man has been arrested this morning, July 31st, 2019, after dangerously driving a jet-ski near the Bali Hai Pier. Pattaya officers this morning chased the Canadian man who was recklessly driving a jet-ski near the Pier and who attempted to evade them.
According to officials, the man, who was not named by the Police, was driving the jet-ski around the pier, Na Jomtien beach and Koh Lan with high speed. He was causing a public disturbance to others according to officers, zooming around other boats and ferries recklessly. Tourists nearby were also frightened.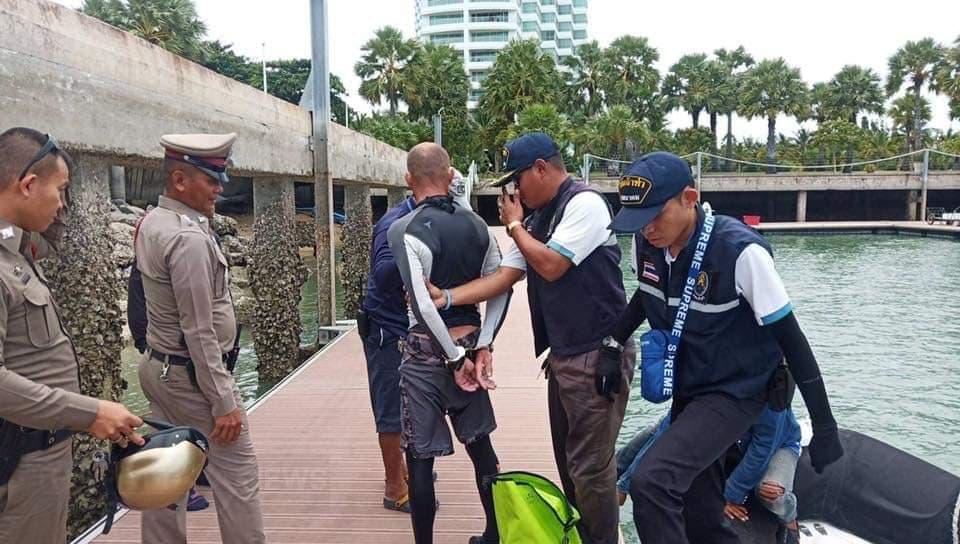 According to speedboat operators, he also tried to climb up on speedboats from his jet ski and was harassing them and tourists.
Authorities said the man drove his jet-ski directly under Bali hai Pier and around and under the ferries which had stopped at the pier. Officers warned the Canadian man and tried to stop him but he escaped on foot. Officers managed to catch him after an extended foot chase. He has been arrested for further legal action.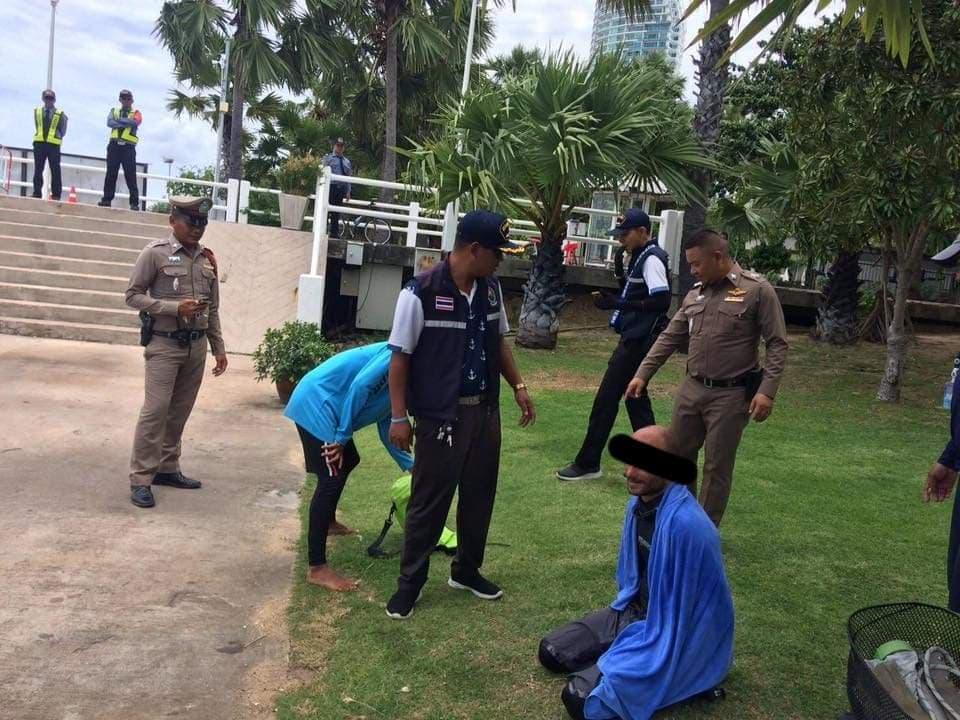 The man was seen smiling and laughing about the situation while sitting in handcuffs and would not answer any questions about his erratic and dangerous actions.