Laem Chabang-
The Thai Public Oil Company, LTD. in Laem Chabang today has issued an announcement to clarify after a Thai social media panic in which the sky turned red above the factory last evening.
Pictures of flames on top of a burning pipe above the Thai Oil factory roof had gone viral on social media last night and were being furiously shared by local residents who were afraid of a possible major accident at the Oil Company.
The sky later turned red which caused people to panic further and brought a mass number of phone calls to emergency services.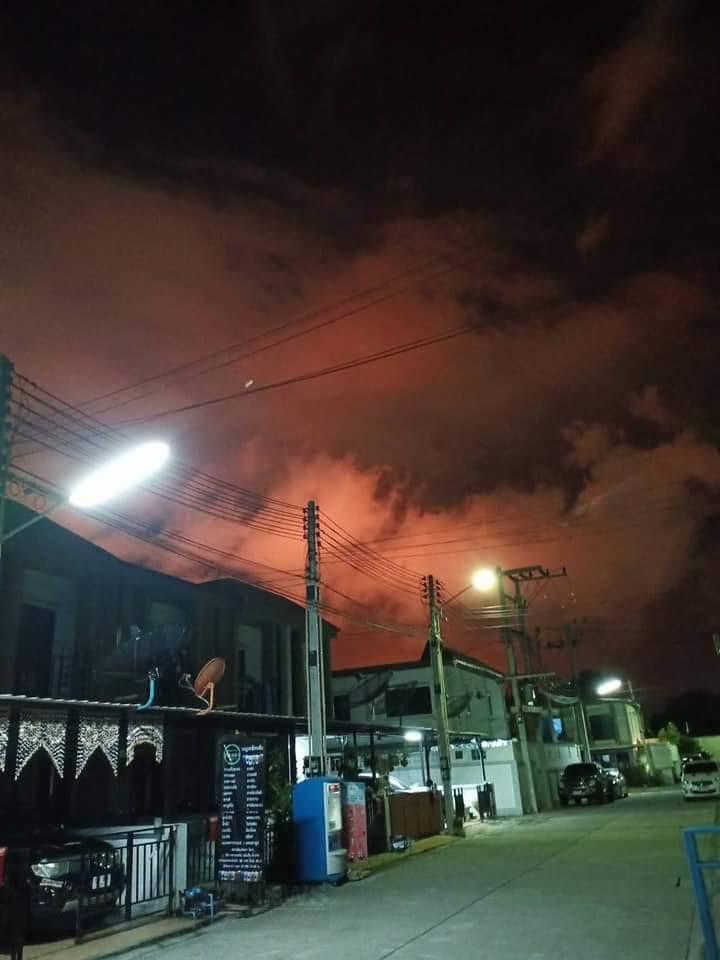 The Thai Oil Public Company Limited stated to the press and media today that there was a minor electric malfunction inside the factory last evening. An automatic safety system had started to stop all machines which then caused the release of some gas from the system into the sky. The factory is now completely back to normal. The company stated that there was no threat to the public's safety at any time.