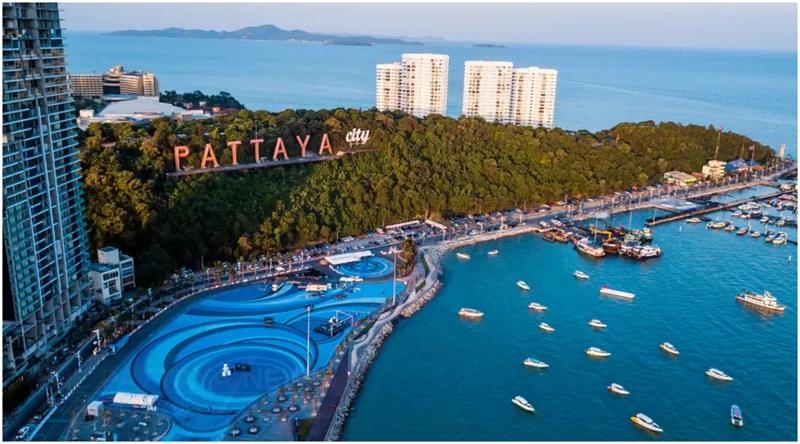 Pattaya-
Reports from the government that Thai tourism is up were disputed today by another government branch, showing that the true picture of tourism is, at best, murky.
As one ministry appears to disagree with another a local Pattaya business leader says that tourism on the ground in Pattaya is much worse than the figures suggest and what the Ministry of Tourism and Sports stated yesterday in this article and an official government release.
In fact, the outlook is terrible – with Vietnam presenting a "scary" proposition as a competitor for the tourism dollar, according to Ekkasit Ngamphichet.
Today, the National Economic and Social Development Council – a ministerial body – has said that first-quarter results in Thailand showed an across the board slowdown in tourism, the opposite of what the Ministry of Tourism and Sports stated yesterday.
From an increase of 4.3% in the last quarter this plummeted to 1.8% this quarter according to the Council. Tourists from Oceania, Europe, and the middle east are not coming as expected according to the Council.
Tourism from China was faring better but was still in decline from 10.5% down to 1.7%, the Council stated.
Pattaya business and tourism leader Ekkasit Ngamphichet – who two weeks ago said that tourism in Pattaya was going down the pan – has not changed his mind in a new interview with the associated Thai media and press, including The Pattaya News.
If anything he is even more pessimistic than before. He said that from his analysis of local businesses it was hard to find any reason to be positive.
He said there were few Europeans and Westerners in general from Australia, Europe and America. Yes, the Russians had returned in some numbers but it was not a great deal. The Indian market did appear to be increasing but it was still hotly debated if they were spending any significant amounts.
The Chinese tourism market was "rather quiet". Chinese New Year back in February had been a mere shadow of previous years according to Mr. Ngamphichet and by April and May, there were less and less Chinese – far fewer than could be expected on previous year's results.
Mr. Ngamphichet suggested that the figures coming out of government spin doctors were not being shown on the ground.
He described Vietnam as a scary competitor to Thailand and Pattaya and people were increasingly choosing Vietnam over Thailand.
According to Mr. Ngamphichet, Vietnam has lots of unexplored and new tourism locations and many people are choosing to go there instead of Pattaya in particular and Thailand in general.