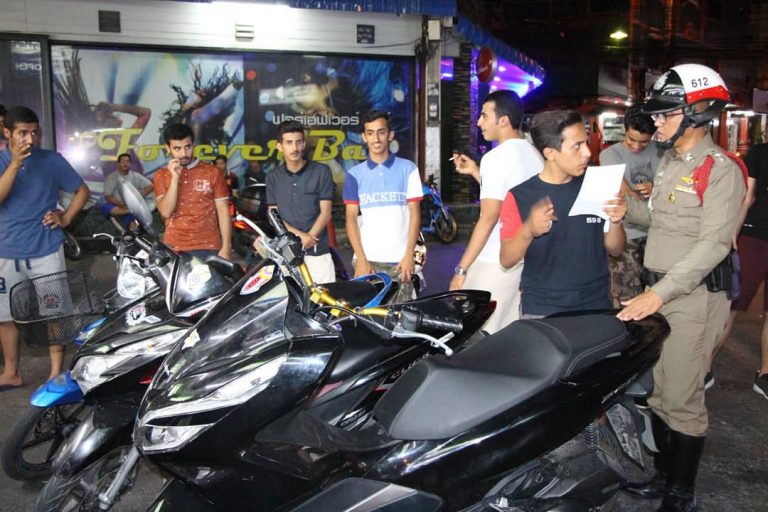 Arab tourists arrested for racing motorbikes in Pattaya-Video
Pattaya-
After midnight, July 23, 2019, Pattaya Police and Traffic Police descended on Soi Yensabai near Walking Street and Soi Vc in Pattaya.
The raid came after numerous complaints from local residents where reports had come in that large groups of young Arab men race and drive motorbikes dangerously in the area.
Police arrested many of them who modified their bikes. Most of the bikes are customized against Thai law. Those motorbikes were seized.
Pattaya Police state that the raids and crackdown on racing and customized bikes will continue.
Pattaya Police also mentioned that motorbike rental operators must check tourists if they have a driving license or not. Most of the tourists found in road accidents are found with no driving license the police stated.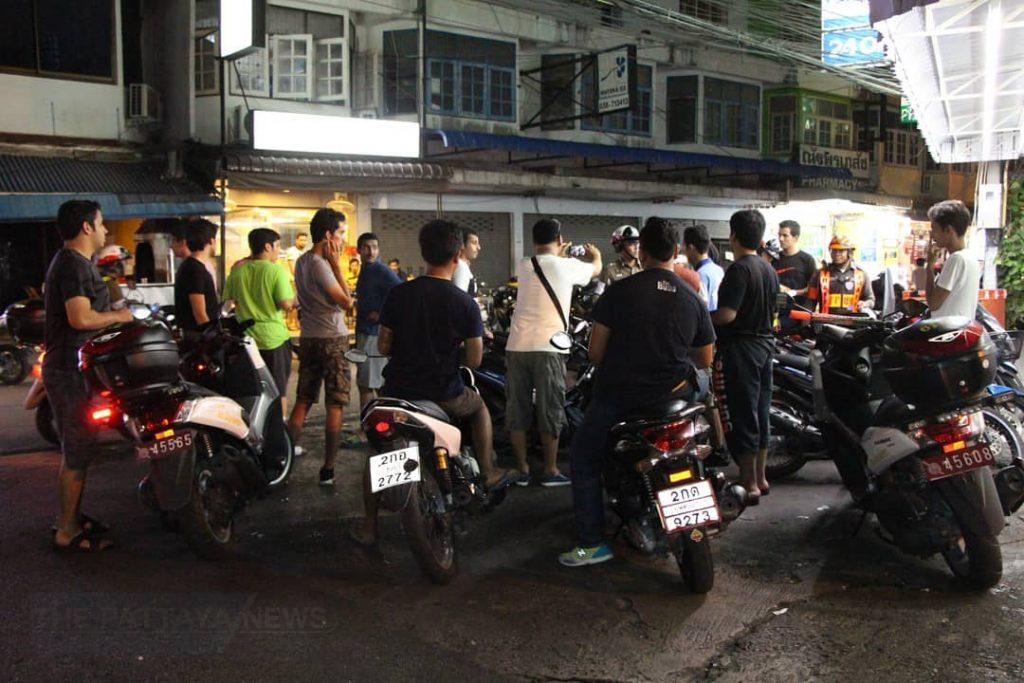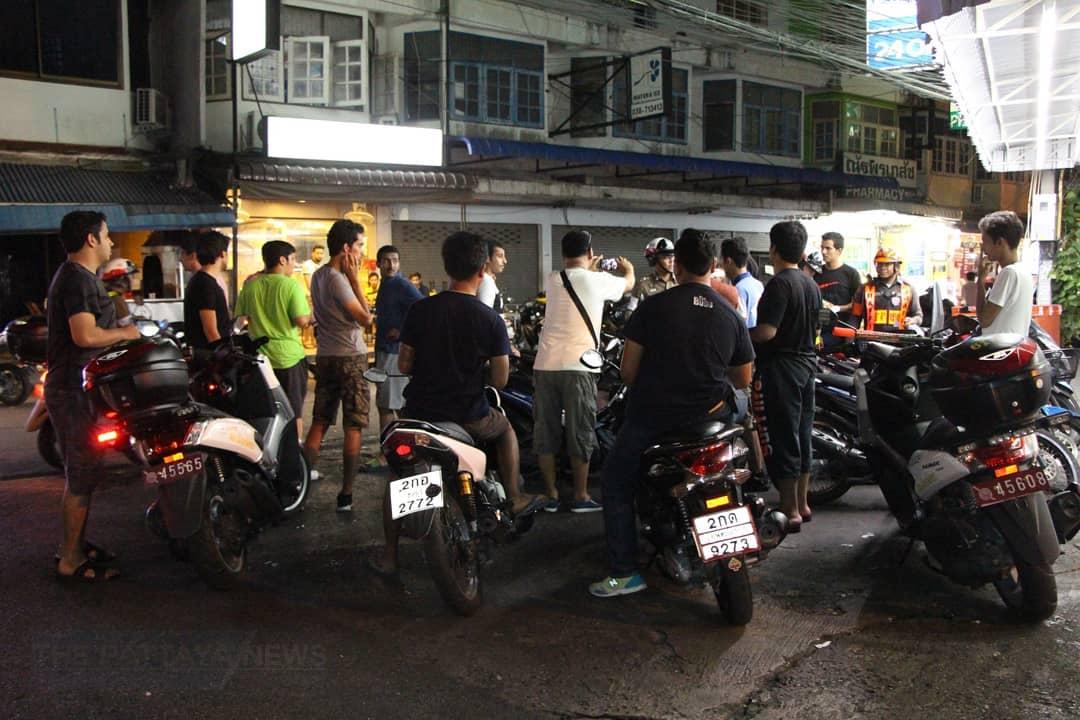 By law, if vehicle rental operators allow anyone to rent motorbikes without a driving license, they will be fined up to 2,000 baht.