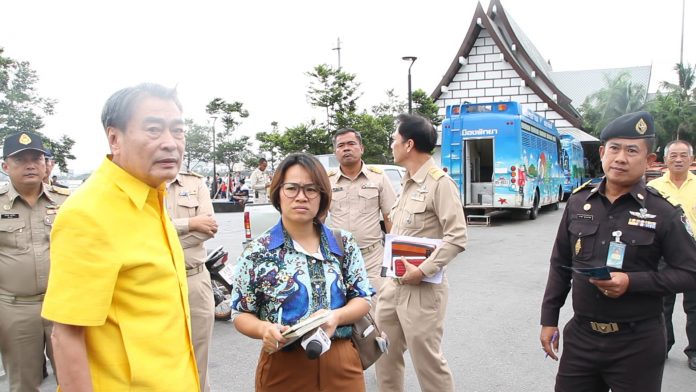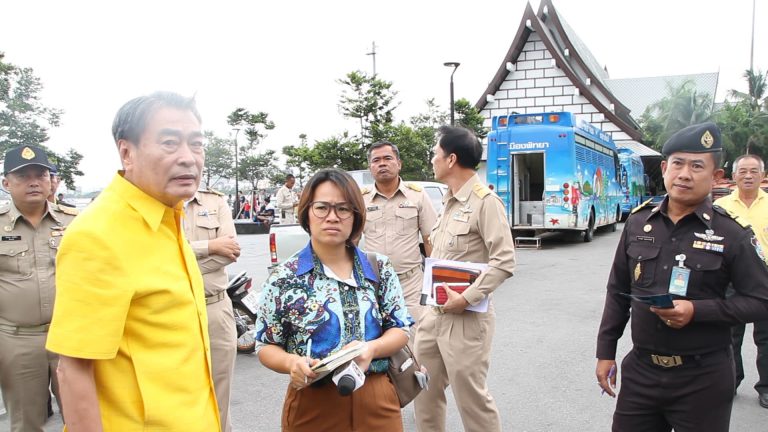 Pattaya-
Officials stated to The Pattaya news today, July 22nd, 2019, that public transport operators can only take and drop passengers at the Bali Hai pier but are not allowed to park for extended periods of time or establish taxi stands.
Last week, a video shot on social media showed public transport operators get in a brief physical and verbal scuffle in the parking area of the Bali Hai pier, allegedly arguing over potential customers.
Read more about that previous story here:
Bali Hai pier public transport operators scuffle, City Hall says plan and fix coming
This morning, officials inspected the pier following the issue. They stated that there is no license that allows the operators to park and establish taxi stands or to attempt to find customers in the parking lot and that it will not be tolerated.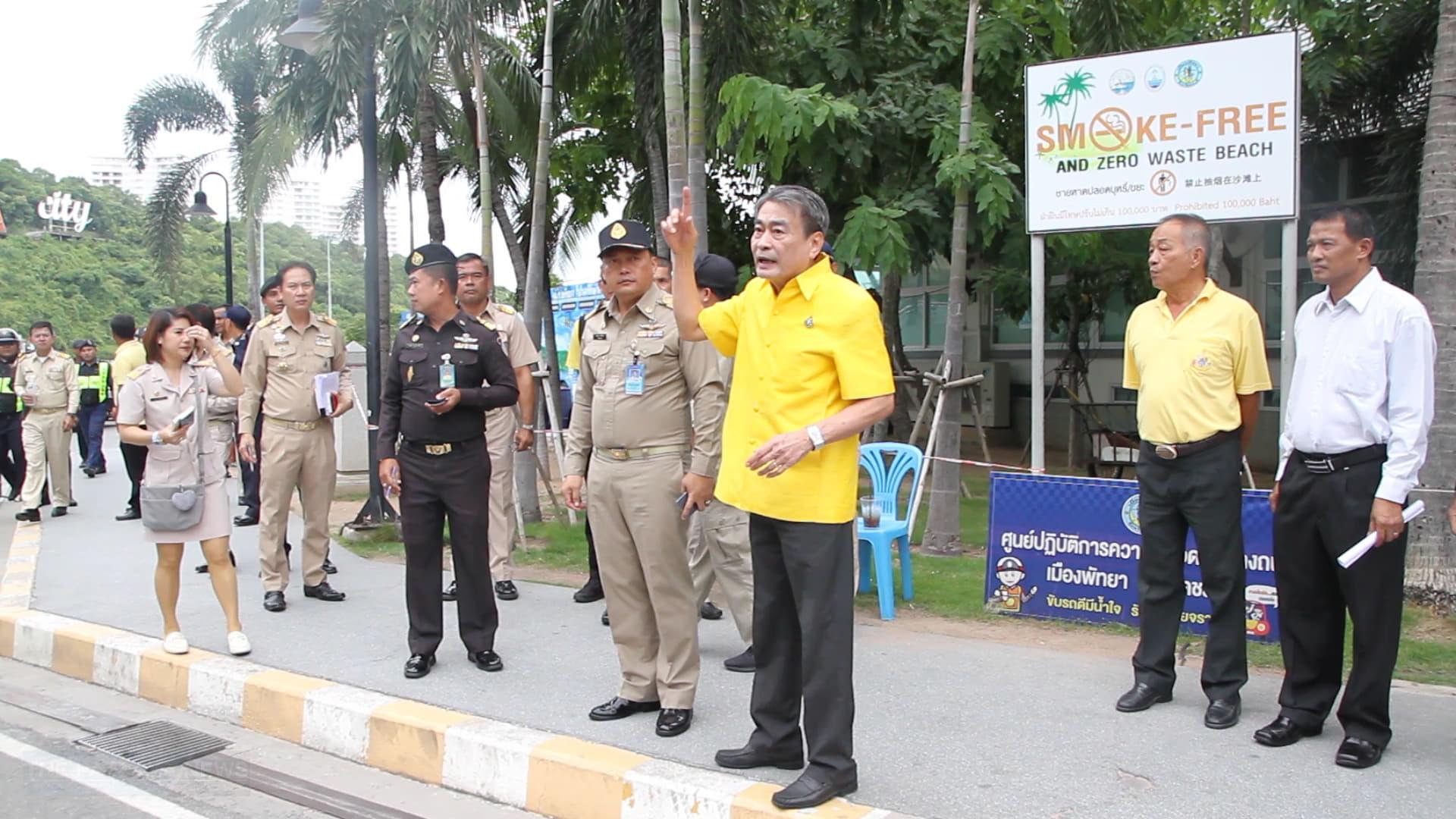 Additionally, the deputy mayor stated that if a taxi driver thinks they do have the license or authority to establish a taxi stand they can present that information to City Hall, however, he is quite positive there is no license.
The officials also spoke with Bali Hai pier officials and made it clear that it is their responsibility to monitor the area and ensure taxi drivers do not turn the area into an illegal taxi rank again.
Authorities also spoke directly to many taxi drivers and public transport workers in the area to ensure they understood that the policy and that it would be enforced.