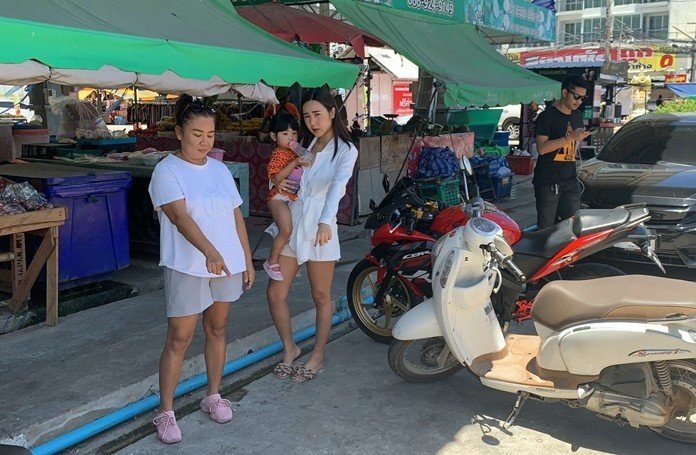 Pattaya-
PATTAYA:–A thief stole a Pattaya mother's motorbike but left behind a parenting lesson for the woman who left her toddler alone on the two-wheeler.
Apichaya Kedklai, 23, and her mother Sukanya, 49, went to police July 16 to report that someone had taken her black Yamaha Fino after removing her 2-year-old daughter from the seat.
The mother admitted that she had left the toddler alone on the bike, with the key in the ignition, while she and her mother shopped at the Noy Fresh Vegetable stand at the Rattanakorn Market on Soi Khao Talo July 16. They claimed that they were only gone for a short period of time.
The women also claimed they were in a hurry but were keeping an eye on the child. They claimed they looked away for just a minute and suddenly little Nada was standing next to them and the bike was gone.
Police are investigating the incident and reviewing CCTV in the area.