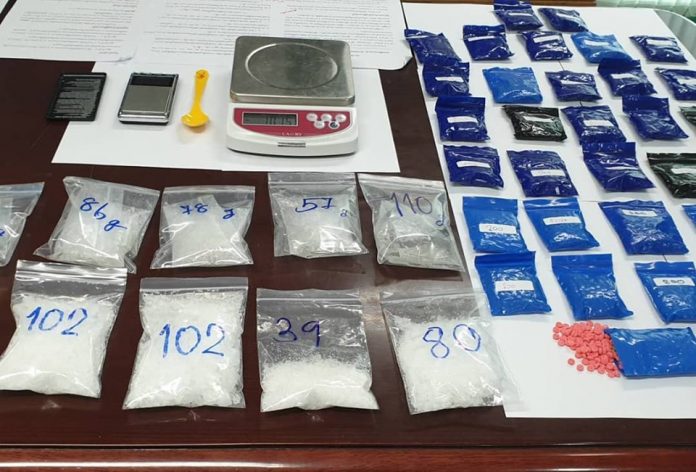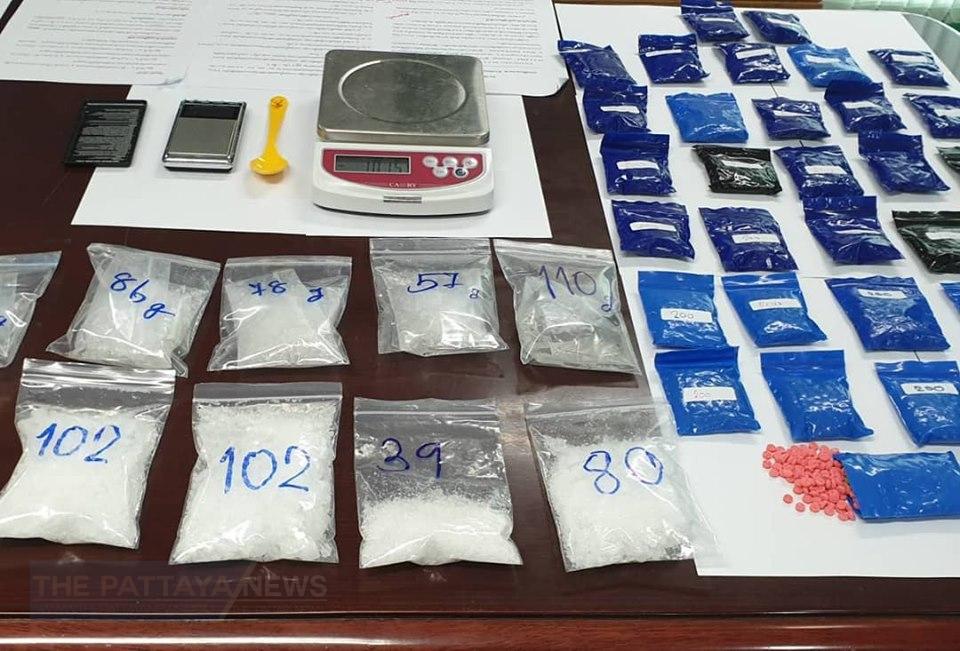 Pattaya-
Pattaya City Police, led by Pattaya Police Chief Lt. Col. Prawit Chooseng , announced the capture of three Thai Nationals this afternoon in a drug-dealing related arrest.
The three men, Mr. Thada Komomal 29 years old, Mr. Noppol Tidchankot, 23 years old and Mr. Golf Norasak, 35, were caught after an undercover informant arranged a buy from the three men in a local parking lot. Additionally, police also took custody of the men's vehicles which were involved in the drug deal.
The three men have been allegedly selling to locals and tourists in the area for some time and have had an extensive drug network according to police. As the photos show, police are still looking for the mastermind of the operation and working to identify this individual.
A total of 832 grams of crystal methamphetamine and 6700 yabba (A pill version of methamphetamine) pills were taken in this bust.
All three men are facing significant time in Thai prison.
Lt. Col. Chooseng stated that at least one of the men, Mr. Norasak, has two prior drug-dealing offenses in 2006 and 2012 and this is not his first run-in with the law.