Pattaya-
Today, July 18th, 2019, Pattaya Police led by Lt. Col. Prawit Chooseng, Chief of Pattaya Police and Lt. Col. Piyapong Ansarn, Head of the Pattaya Tourist Police,  announced the arrest of a 52-year-old Thai woman accused of breaking into three tourists hotel rooms and stealing a total of 130,000 baht in cash on July 13th, 2019.
The three tourists had been out for the day when the woman, Ms. Chum Sang Ngoen, who is described as a housewife in the Thai press, gained access to the rooms and stole a combined total of 130,000 baht.
The men returned home and reported the crime to the local police who reviewed CCTV and managed to track down the woman to her apartment in Jomtien yesterday, July 17th, 2019. The Pattaya News has decided to withhold the names of the men at their request.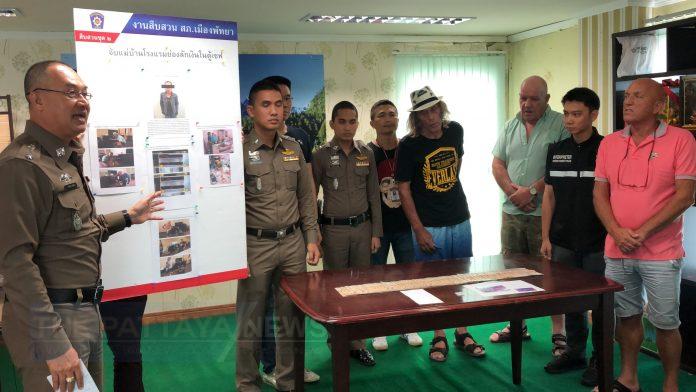 Additionally, Police state she also had 0.36 grams of crystal methamphetamine in her possession when they arrested her.
The cash has been recovered and returned to the tourists who thanked the police this afternoon by delivering flowers and their thanks to the officers responsible.