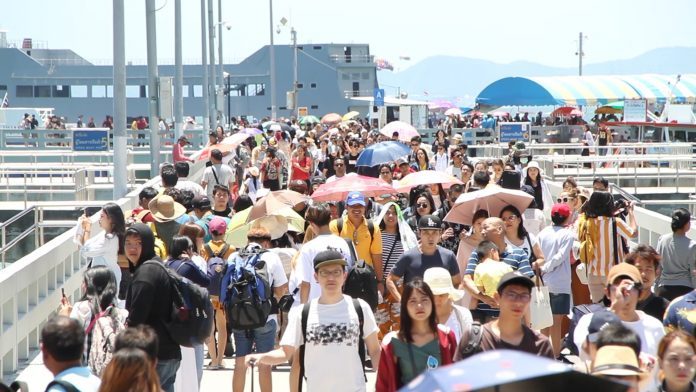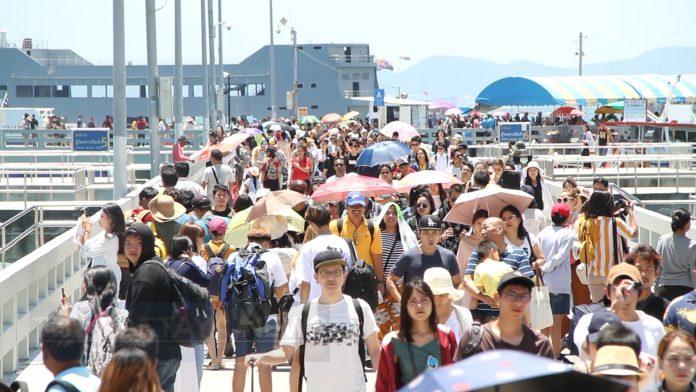 Pattaya-
Local Officials on Bali Hai pier told the associated press yesterday, July 16th, 2019 that the holiday traffic for a religious holiday and people going to Koh Larn via ferry was significantly higher year over year yesterday, July 16th, 2019.
Wait, for our regular readers, didn't we just report the opposite earlier today? Not quite.
This is in contrast to the reports of speed boat operators and Pattaya beach vendors, however, the number of tourists seen on the pier appears to support their statement.
Thousands of tourists seemed to be going to Koh Larn by ferry, perhaps instead forsaking private boats or staying on Pattaya beach.
We have posted both reports to remain unbiased and will let readers decide.
The photos were taken by our reporters this afternoon.