Pattaya-
Police officials, in conjunction with South Korean Law Enforcement, announced the capture of a South Korean National, Mr. Giheon Kim, 42 years old today. He was arrested on July 10th, 2019 in Pattaya based on a tip and had been wanted on an INTERPOL Red Alert issued in October of 2018.
The alert stated that Mr. Kim is alleged to have trafficked women from the Pattaya and Bangkok area to Korea. The full alert is here: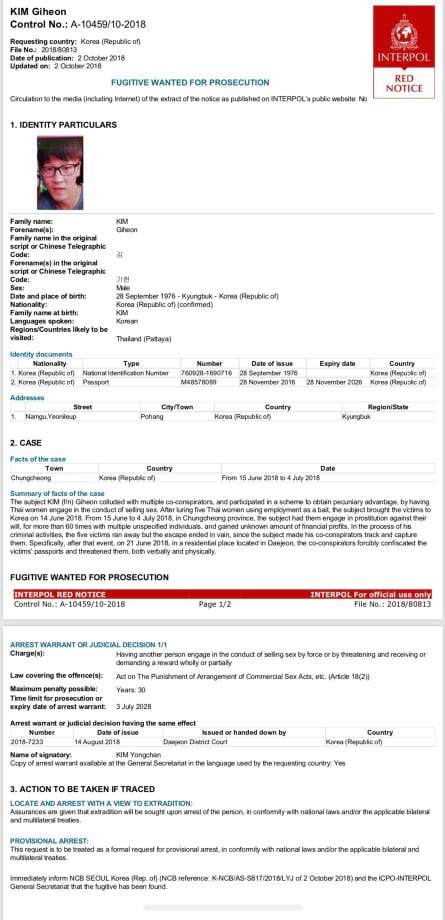 It states that in June of 2018, using employment as bait and with several other un-named Korean Men, he lured five Thai women to Korea. The alert says that the women were then forced to engage in prostitution against their will and their passports and identifications were taken. The alert alleges that the women attempted to escape and were caught and punished both verbally and physically.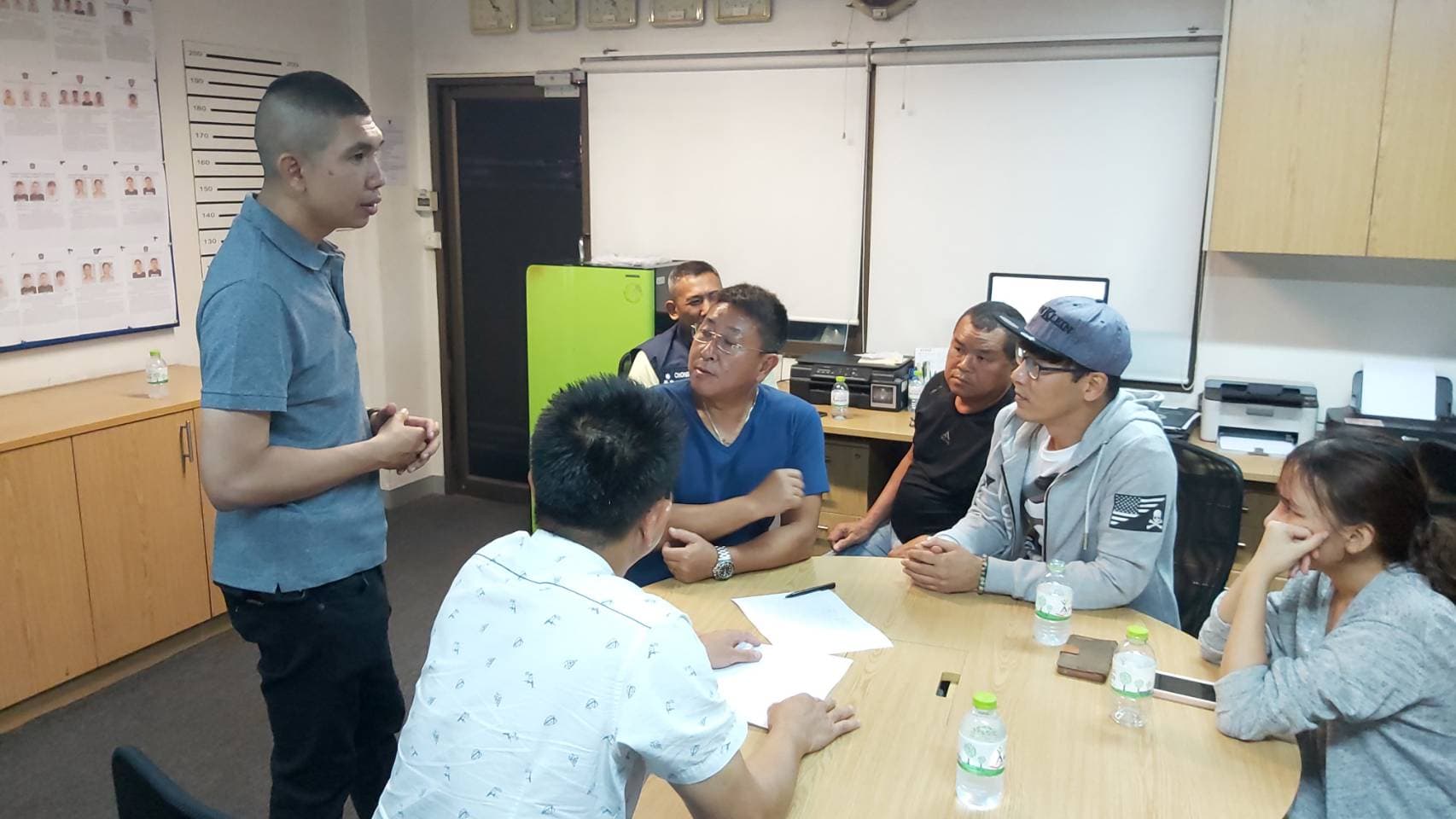 He fled to Thailand in the fall of 2018 according to Thai authorities and his tourist visa ran out in December of 2018. He was on overstay for 196 days according to Immigration officials that informed the press.
He was caught having dinner near his condo in Central Pattaya after an anonymous tip.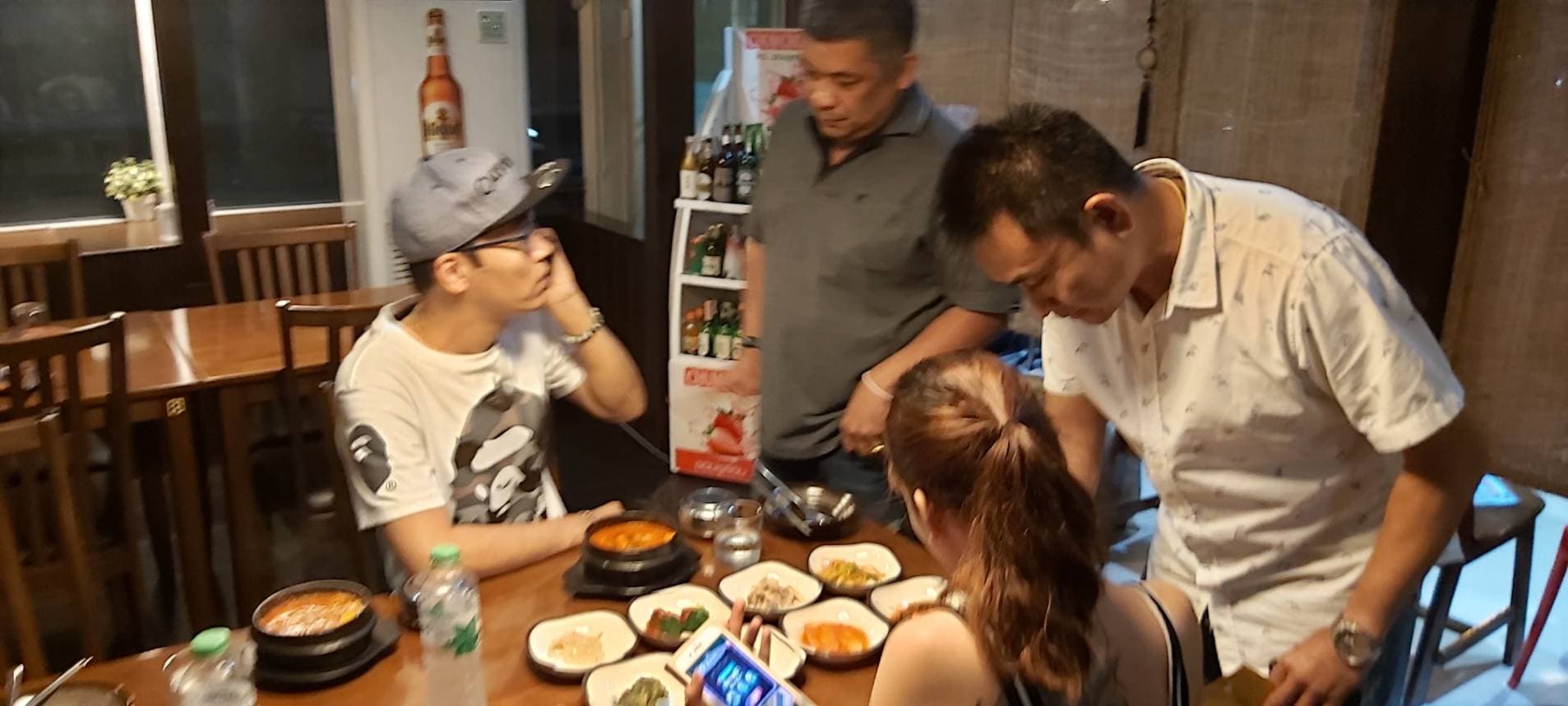 He is facing deportation, Thai charges for the overstay and a maximum of thirty years in jail.