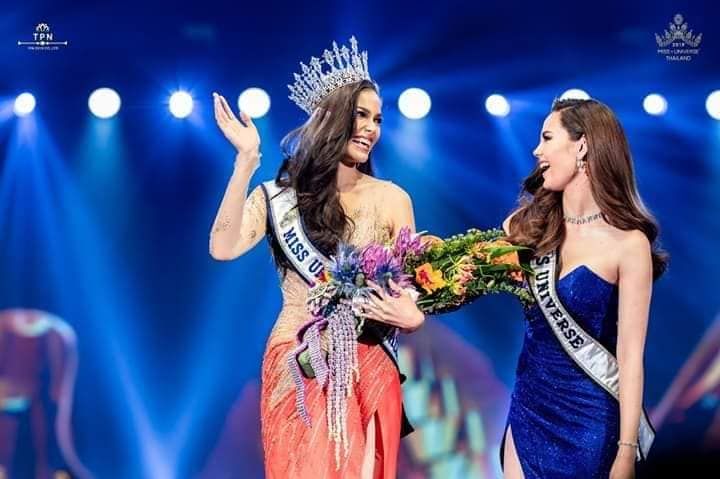 Bangkok-
Thai-Canadian Paweensuda 'Fahsai' Drouin has been crowned Miss Thailand Universe 2019. Judges chose 26 year old Paweensuda from more than 50 other contestants in the pageant's final round at the Thunder Dome in Bangkok this weekend.
Miriam Sornprommas was first runner-up and Thanatchaphon Boonsang second runner-up.
Paweensuda is 180 centimetres tall, was born and raised in Canada and her father is Canadian.
She graduated with first-class honors from the University of Calgary. Paweensuda moved to Thailand as an adult to pursue a career in modelling and being a DJ.
She competed in several other beauty pageants, earning titles in some, prior to this year's Miss Thailand Universe contest. She was second runner-up in the Miss Universe Thailand 2017 competition.
Paweensuda receives 1.5 million cash, a Volkswagen valued at 3.8 million baht and a condo valued at 12 million baht. She will represent Thailand in the Miss Universe quest later this year in South Korea.