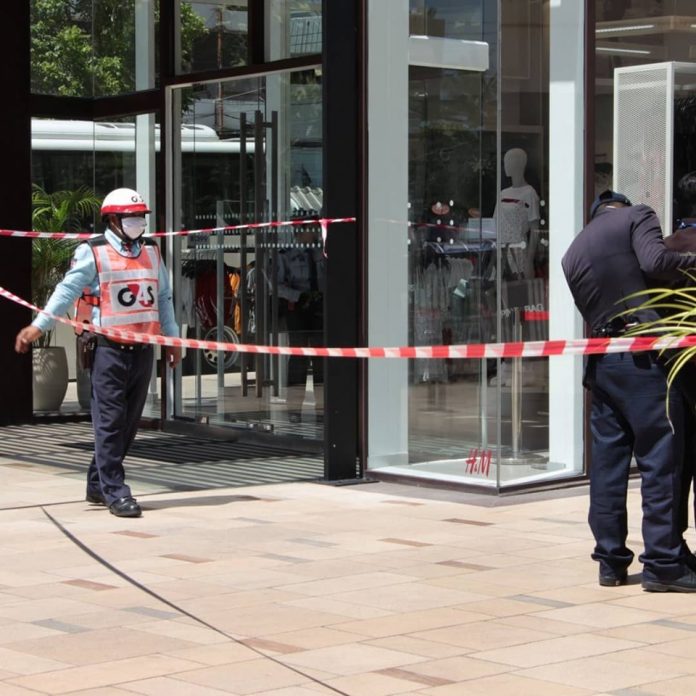 Pattaya-
At 2:15 PM today, June 20th, 2019, an Italian national fell from the sixth floor of the Central Festival Mall by a glass elevator entrance on the beach side of the mall to his death in front of dozens of shocked locals and tourists.
Mr. Gianluigi Broccado, 57 years old, was found with a broken neck and fractured skull. He was shirtless when he fell and wearing only a pair of yellow shorts. His passport was on him, however, had no other documents or funds. He fell from a small balcony near the elevator on the sixth floor. He died instantly according to bystanders.
Security staff stated the man entered the mall, immediately went to the top floor balcony and fell. Staff responded by covering the disturbing scene with a tent and immediately calling the local police and the coroner.
The Italian embassy has been notified of the incident.
Police are investigating the cause of the incident and whether the man jumped or fell as an accident.
This is the second falling death at the mall in about a month.