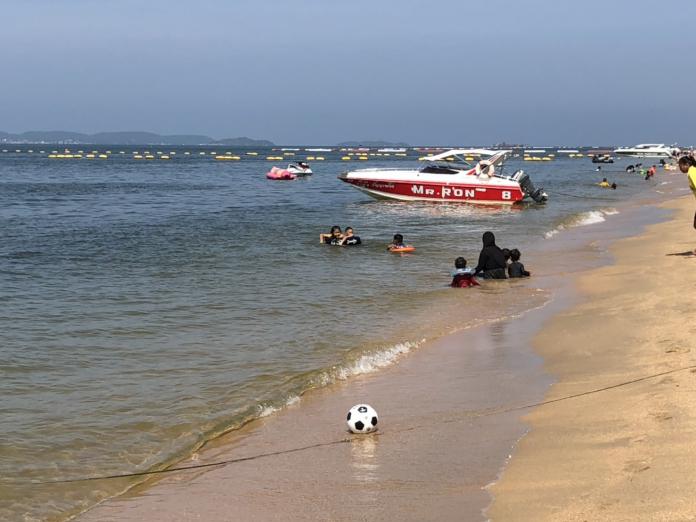 Jomtien-
The Sattahip district chief has initiated a hunt for a Thai woman who was pictured online sitting naked with her legs spread wide open at a kilometer marker on Jomtien Beach. The picture was shared on various Thai social media groups in which the netizens of the groups reacted in anger and demanded that officials take action.
The woman, who appears to be between 30 to 40 years of age was pictured at the marker that advertises the name of a well-known restaurant in the area.
District chief Anucha Inthasorn was furious when the picture was posted online and called for action sending the area chief Suphot Inyaem to investigate.
He was pictured with another official in daylight pointing at the kilometer marker in question.
Mr. Suphot said he didn't know when this all took place but it was at night and the coverage had been very negative for a tourist area frequented by many respectable visitors and families.
CCTV is being studied by the police and local businesses in an effort to track down the woman.