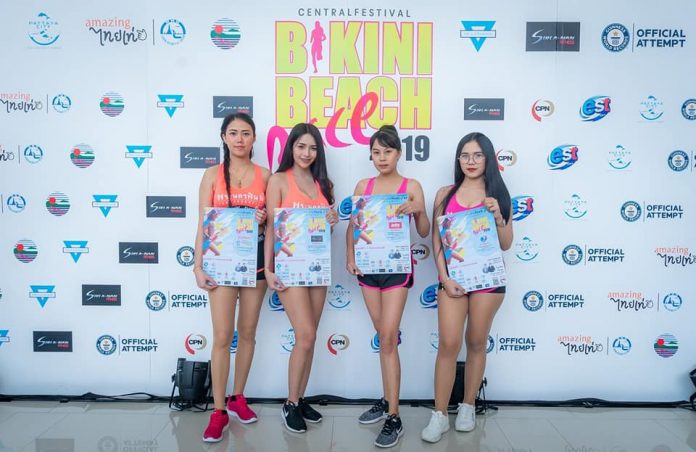 Central Festival Pattaya-
The annual and popular Bikini Beach Run will be taking place on June 8th, 2019, at 10:00 AM.
This year, the organizers are making an official attempt to have the largest amount of people running in bikinis in the world!
Thousands of people are expected to show and race in their bikinis with top prizes on the line.
You can still register at Central Festival or buy tickets online through a major ticket retailer such as alltickets.com.
The event also features several free concerts and is expected to draw thousands of onlookers as well.
The race begins at 10:00 AM and registry is for 3K and 9K races.
Yes, men can sign up and run in a bikini as well.