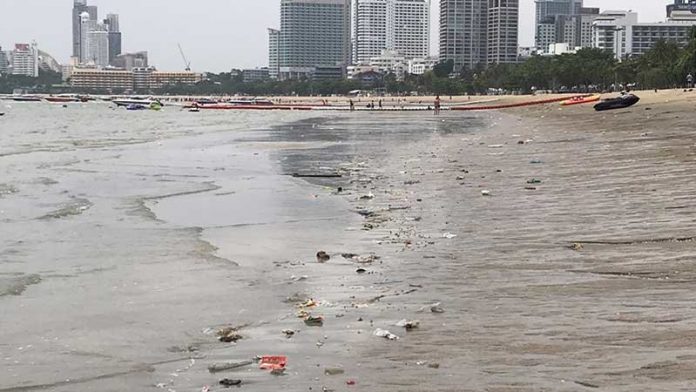 Pattaya –
This week, pictures given to the news media in the city showed that the beach in Pattaya was a filthy mess.
According to beach vendors and local tour boat companies that were interviewed for the story, it is tourists that are to blame.
From North to South Pattaya the beach is a disgrace, quoted Sophon Cable television on their Facebook feeds.
The water appears to be a dark shade of black and the shoreline is covered in bottles and trash.
Beach Chair vendor Ladda Limkun was interviewed for the story and told the media that tourists, not locals, were to blame for the trash. She stated she observed tourists throwing trash on the beach daily and from boats when going for their boat tours. She stated that authorities were doing nothing to hold the tourists accountable.