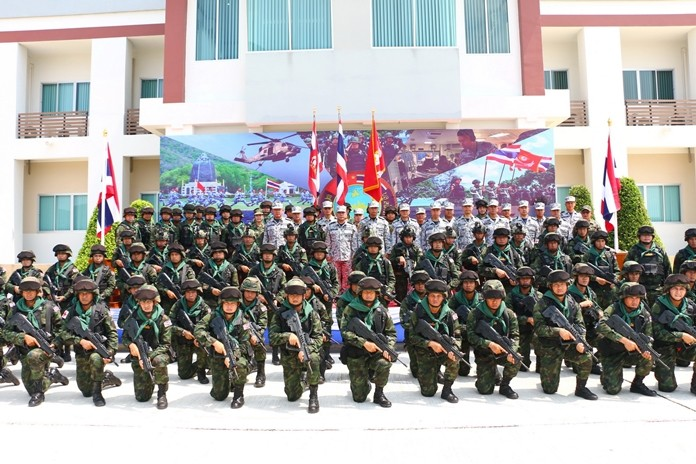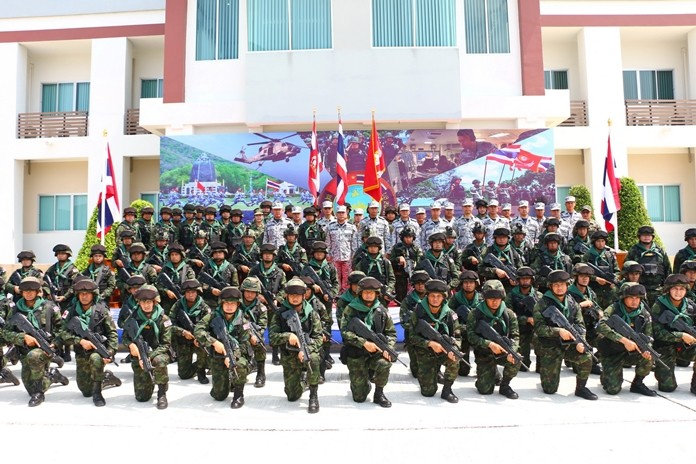 SATTAHIP:–The Royal Thai Navy dispatched its contingent for Blue Strike, the large-scale joint exercise with China.
Rear Adm. Paisan Meesri, commander of Frigate Squadron 1, inspected the troops April 26 before they were dispatched to Zhanjiang, China for the May 2-8 war games, which alternate between Thai and Chinese waters.
The HTMS Naresuan and HTMS Bangpakong with 410 marines and sailors will participate.
The Blue Strike drill is the naval counterpart to the Falcon Strike drill held between the two countries' air forces.