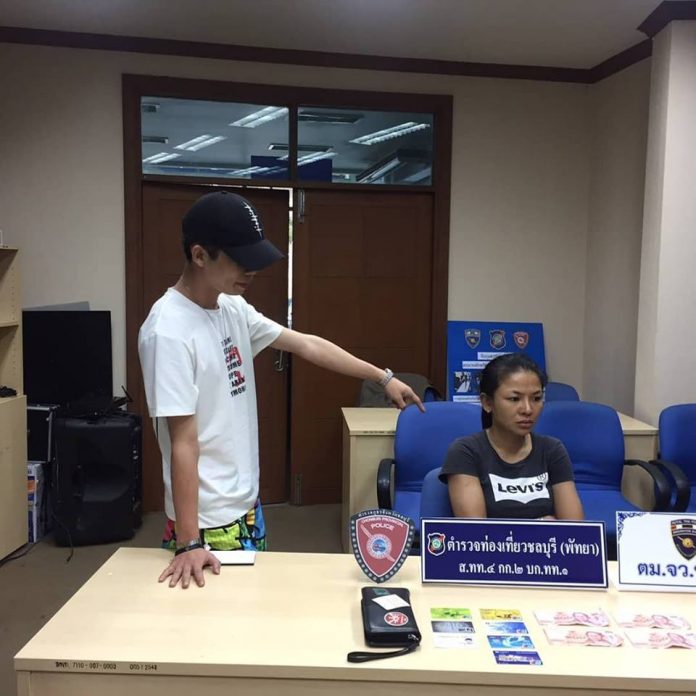 At 330 AM on April 22, 2019, a Chinese National reported to the tourist police on Walking Street that his bag containing all his credit cards, a brand new iPhone 10 and cash was stolen while drinking in the 808 nightclub.
Mr. Huang Wiejie, 23, of China, stated he had met the lady, 34-year-old Siriporn Chaisern, earlier in the evening and they had decided to go to the nightclub together.
He stated that she wanted to go home with him but he refused as he was only interested in music, dancing and drinking.
He stated when he wasn't looking she took his bag from the table and fled the disco.
He immediately went to the police.
The police reviewed CCTV and were able to identify and locate her still on Walking Street at another bar.
She was arrested and has allegedly confessed to the crime.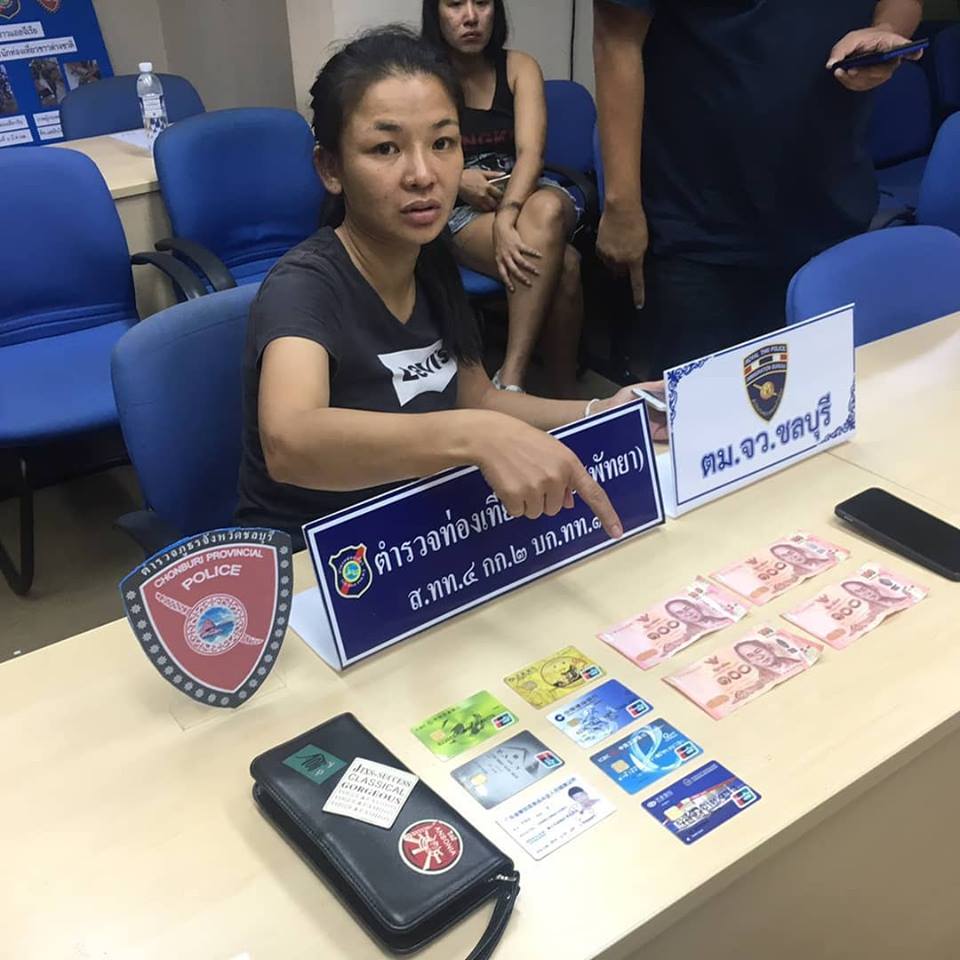 Mr. Wiejie thanked Prawit Chooseng, Chief of Police and said he was impressed with how quickly they found the suspect and his belongings.
Ms. Chaisern will face a charge of burglary in the Thai court system.