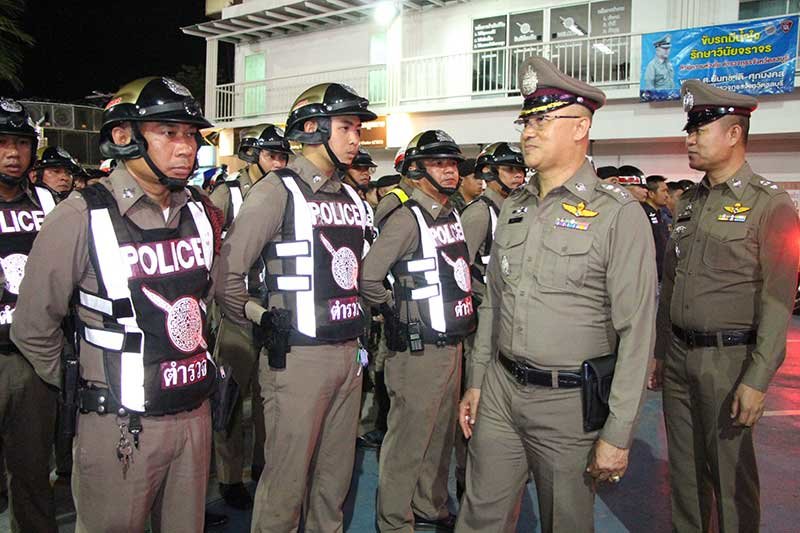 Pattaya-
Pattaya police chief Pol Col. Prawit Chorseng toured Soi 6 in the heart of the resort's red light district last night looking for trouble ahead of Songkran.
He and dozens of other officers found nothing untoward at the area's bars.
They has been looking for evidence of underage staff, drugs, and weapons and were also checking up on the histories of staff working in the area. They also checked licenses at many of the bars.
Officials reported that no issues were discovered and that Col. Chorseng was pleased to discover that there were no problems.
Earlier at the Pattaya police station a force of 50 cops, soldiers and other protection personnel had gathered.
They were split into two details to investigate wrongdoing in Pattaya ahead of the Songkran Festival the week after next. One detail focused on Central pattaya and Gentlemen Clubs and one focused on Soi Six led by Col. Chorseng.
No problems were found elsewhere either according to the report.
Officials stated raids will continue leading to the busy water Festival that starts next weekend.