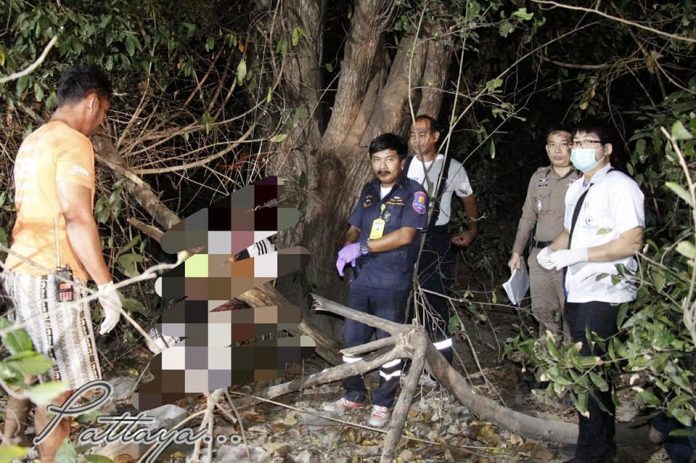 Pattaya police were called on Monday of this week, as we reported on our social media feeds, after a local man found an unidentified foreigner hanged from a tree in a vacant lot on Pratumnak Hill.
Forensics officers and Sawang Boriboon rescue foundation joined the cops at the waste ground which is surrounded by barbed wire.
There they found a white male aged between 35 to 40 years old officials estimated.
The man was attached to a five meter high branch by a three meter long green cord around his neck. The man was found on his knees.
He had a small blood injury to his right thigh believed to have been caused by coming into contact with the branch.
There were no signs of a struggle or other injuries and he was thought to have been dead for two days.
There was no ID on the body that was clothed in black and white clothing, white shoes and a black cap.
Police said it looks like suicide – the body has been sent for autopsy.
The body was found by a member of the public who went in the lot to relieve himself and noticed a foul odor.