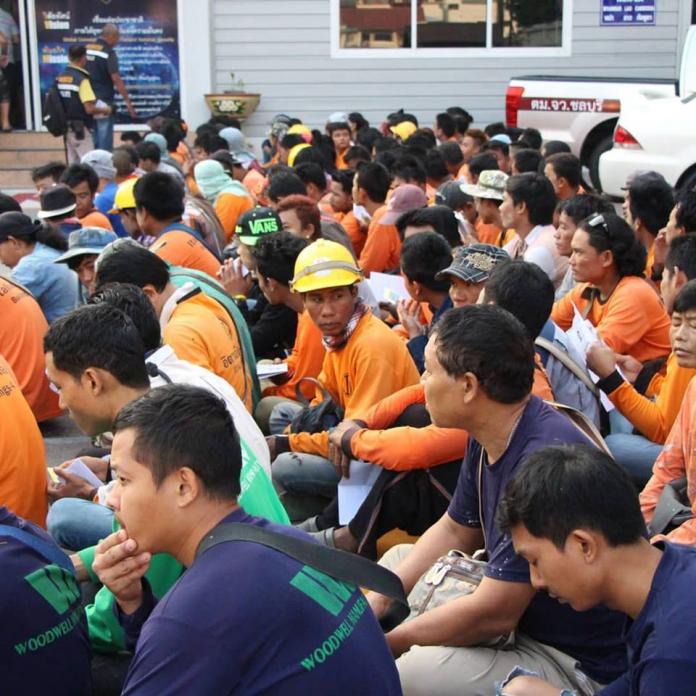 Pattaya-
At 6 AM this morning immigration and police officials raided an area in North Pattaya where local construction workers are arranged to be distributed to various construction work sites in the Pattaya area daily.
Officials reviewed hundreds of construction workers paperwork and visas and discovered 136 migrant workers, all Cambodian, without proper paperwork or visas. These individuals, according to officials, were smuggled over the border by human traffickers to work against Thai Law.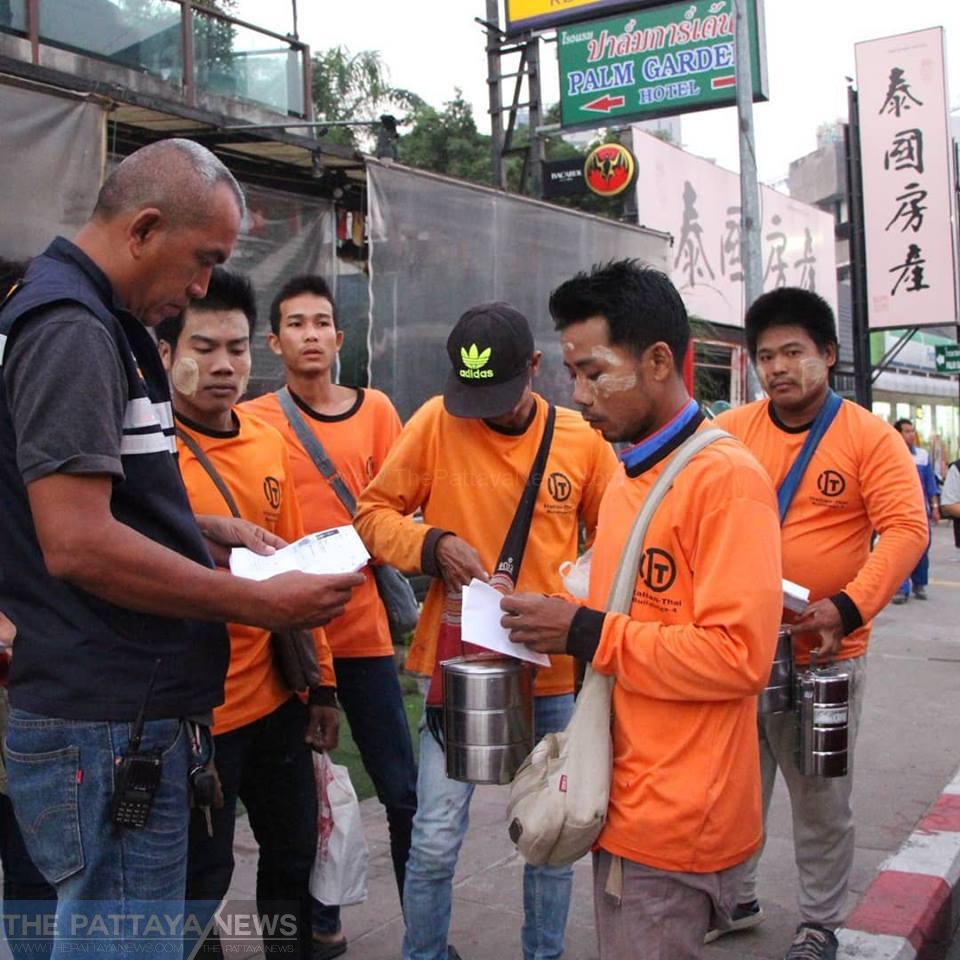 The people without proper paperwork will be charged and deported. They will be brought to the immigration detention center in Bangkok later today. The construction company management additionally faces human trafficking charges and according to officials management will be held accountable for employing workers without proper work permits or documentation.