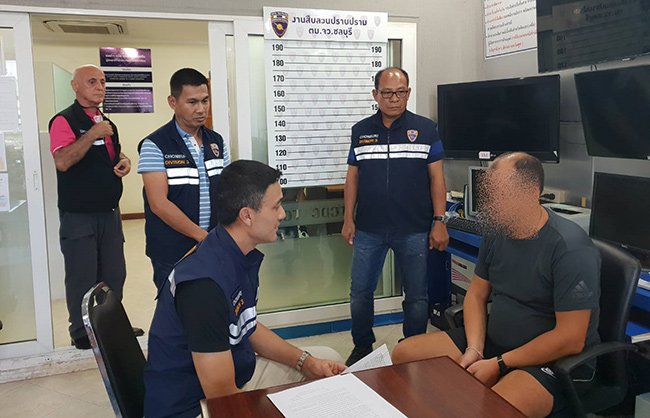 Pattaya-
On Wednesday, October 3rd 2018, Chonburi police arrested Mr. Vitalil Trofimov, who is in his late thirties, after receiving a request from the Russian Embassy to locate him on an INTERPOL warrant.
He is accused of being involved in heavy drug trafficking back in his native Russia.
He was living legally in Pattaya and on a legal business visa and work permit and had been locally employed for some time.
Mr. Trofimov will be deported to Russia to face charges.