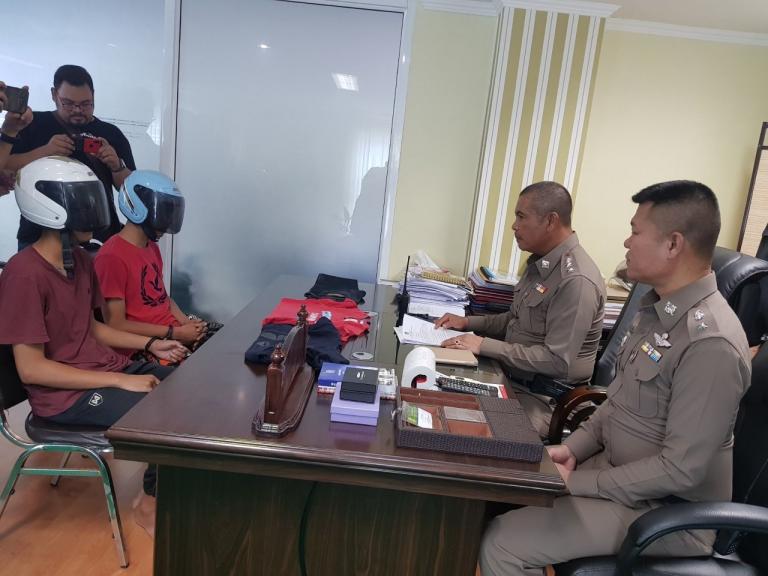 Pattaya-
Police on Sunday, the 16th of September 2018, arrested two suspects who had reportedly taken an oath of brotherhood while being in jail together previously for alleged involvement in a series of burglaries at various houses in Pattaya City.
Muang Pattaya precinct superintendent Pol. Colonel Apichai Krophetch led a team of officers to arrest the two suspects – Khamphaeng Phetch province native Thanarath Saengjamreung, 25, and Chon Buri province native Itthichai Krajang, 22. Their Yamaha Fino motorcycle was also seized at noon on Sunday.
The pair were accused of breaking into people's houses and robbing them of valuables. The latest such incident took place on August 7, 2018 at a house rented by a South Korean man, Park Moon Sub, 29. The burglars reportedly escaped with a safe box containing valuables worth Bt50,000.
The pair were so prominent that local villages in the Pattaya area had hung banners warning residents to lock their homes and be vigilant as burglars were operating in the area.
Police investigation identified the two male suspects from CCTV footage in which they fled on a motorcycle with a red licence plate. The pair were traced to a rented house in Soi Nong Yai 8. Following their arrest, the pair reportedly confessed to the crime and said they had become partners in crime and had taken a vow of brotherhood during their time in prison.
After their release in April for prior robberies, they conspired to commit burglaries at houses rented by foreigners in Pattaya City.
The pair said that they had robbed nine houses and had spent the ill-gotten money on going out and gambling.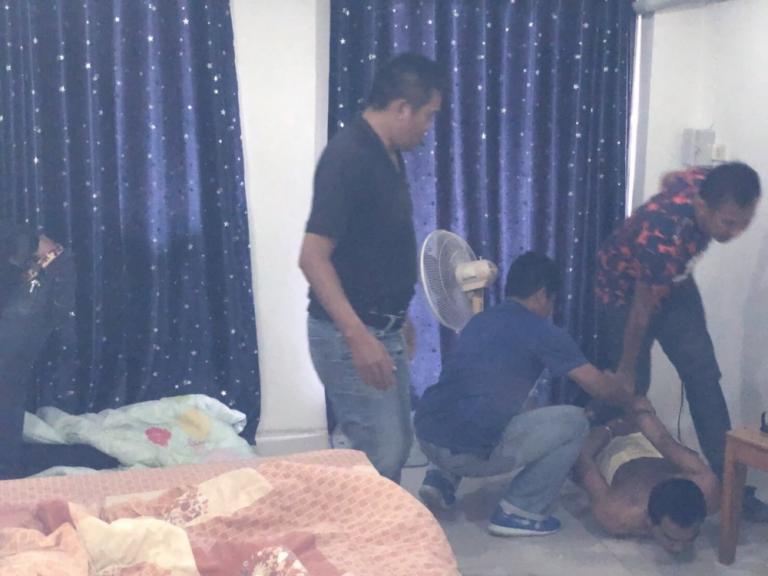 Editors Note: These two men are NOT the individual we posted about who has been robbing homes in the Suksabai Villa area, Mr. Alex Swenson has confirmed, that we posted in a previous article. Mr. Swenson continues to offer a 20,000 baht reward for information leading to the arrest of that individual.