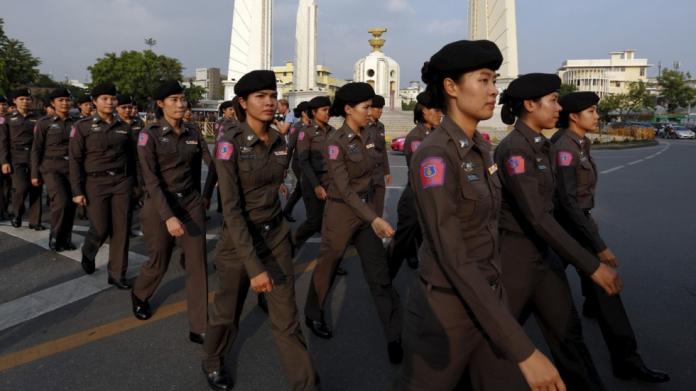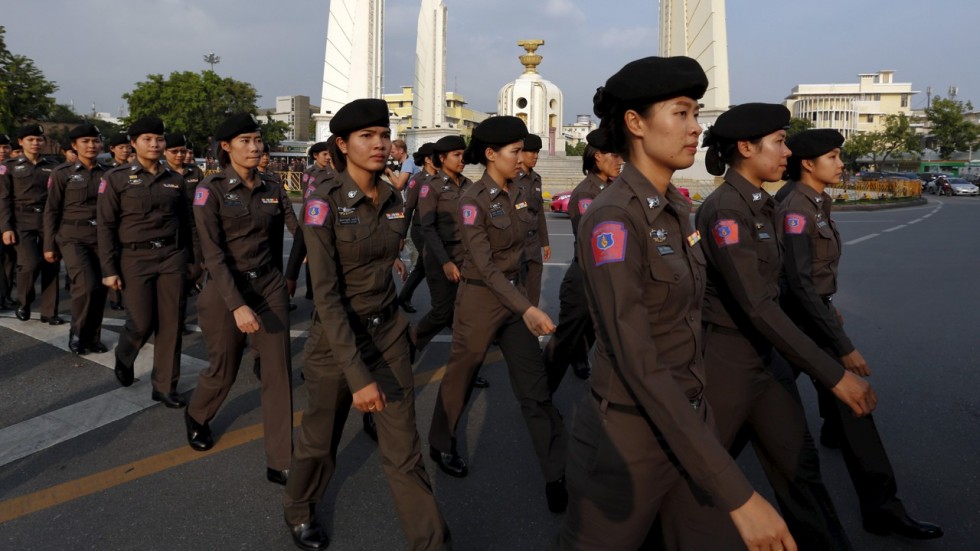 Thailand-
A major police academy in Thailand has announced it will ban women from enrolling, sparking accusations of gender discrimination.
The Royal Police Cadet Academy (RPCA), on the western outskirts of Bangkok, accepts about 300 applicants a year. But from 2019 it will admit only men. Worawut Sripakhon, an RPCA captain, did not offer a reason for the new rule, saying: "It's policy. We're not allowed to give any more information than that."
Jadet Chaowilai, director of the rights group Women and Men Progressive Movement, said admitting fewer women to Thailand's 230,000-strong police force could have grave consequences for female assault victims.
Under Thai law female rape victims must be interviewed by female officers, but according to the United Nations over 90 per ent of rapes in the country go unreported. "This is a very backward move for women's rights and women's safety in Thailand," Chaowilai told the Thomson Reuters Foundation. "Victims may be embarrassed or reluctant to speak to male officers."
Women worked only in office and support roles in Thailand's police force until 2009, when they were allowed to train as officers for the first time. Since then about 700 women have graduated as officers from the RPCA, which is more than 100 years old.
Usa Lerdsrisuntad, director of rights group Foundation for Women, said the ban was gender discrimination. "There are already too few female police officers, and now this rule will further reduce those numbers."
Women will be able to become police officers via other Thai academies following the RPCA ban, but the move has been widely seen as the latest in a pattern of sexist police recruitment rulings.
This year the Royal Thai Police Office (RTPO) announced proposed plans to let only men apply for official and leadership roles, attempting to justify the decision by suggesting that family duties caused women to quit these jobs. Rights groups accused the RTPO of breaching Thailand's Gender Equality Act.