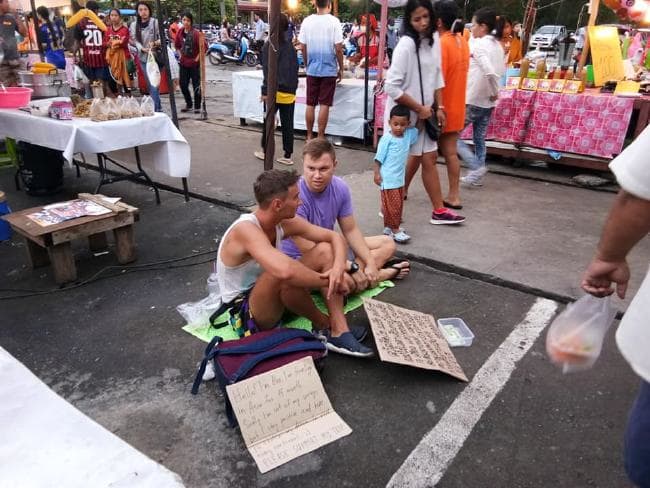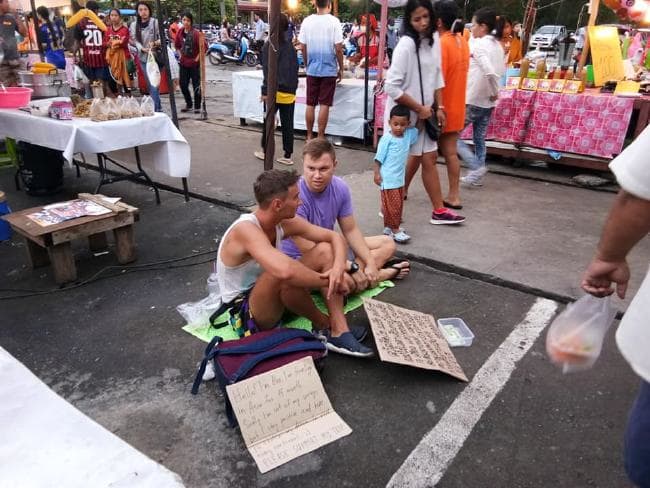 Phuket-
Local residents of Phuket snapped some photos that were shared to social media this week of Western backpackers, who have not been identified at this time, begging for money to finance their holiday at a popular local market.
The backpackers, who had signs in both English and Thai that stated "My name is Alex and I am on a fifteen month journey around South East Asia. Sadly, my money has run out. Please help fund me to continue my trip."
Local residents on Facebook chastised the behaviour and stated in various online comments that they felt that if the foreigners ran out of money they should go home. Questions were also brought up about violation of the law in Thailand.
The trend of so called Beg Packers has increased in recent years as mostly young foreigners attempt to travel the world on limited income.
It is unknown if Thai police will be looking into the matter but the court of public opinion has strongly voiced it's displeasure at such actions.