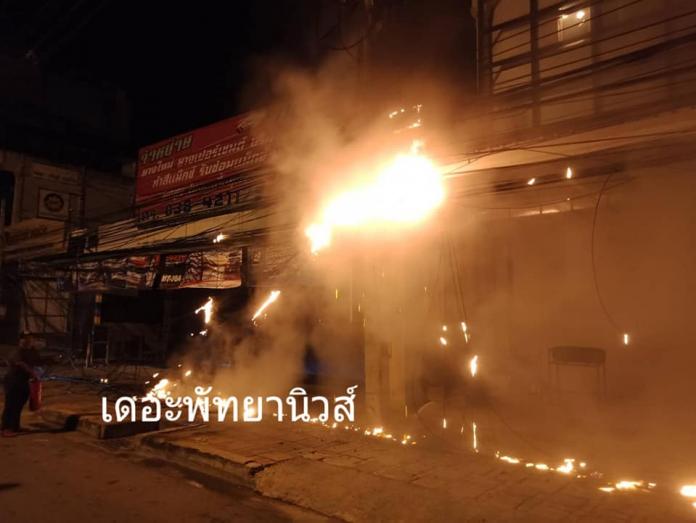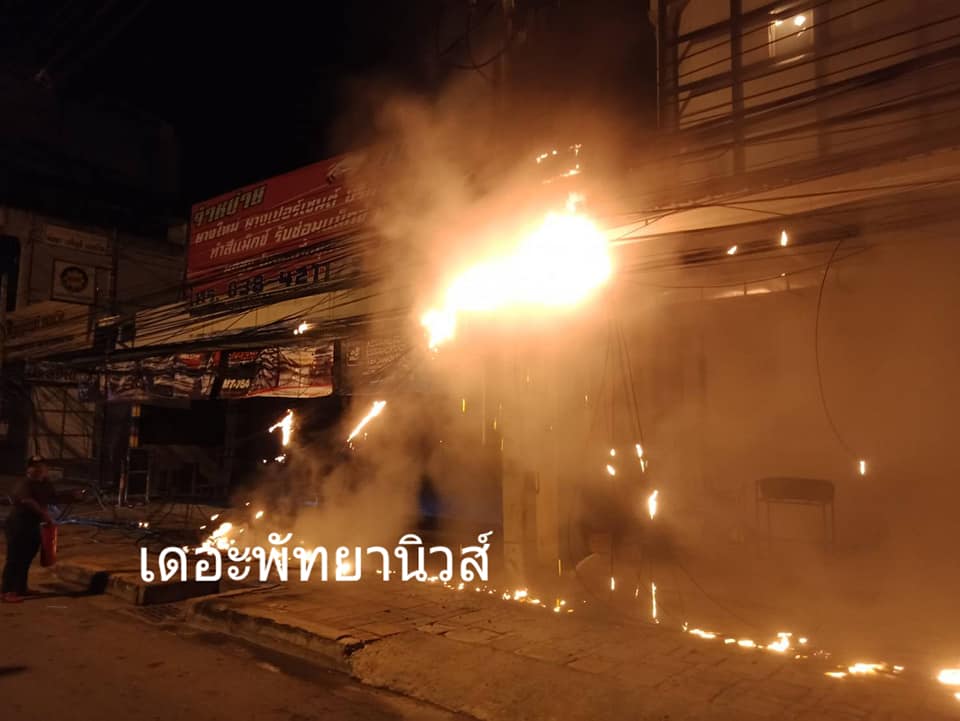 Pattaya-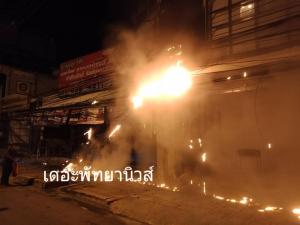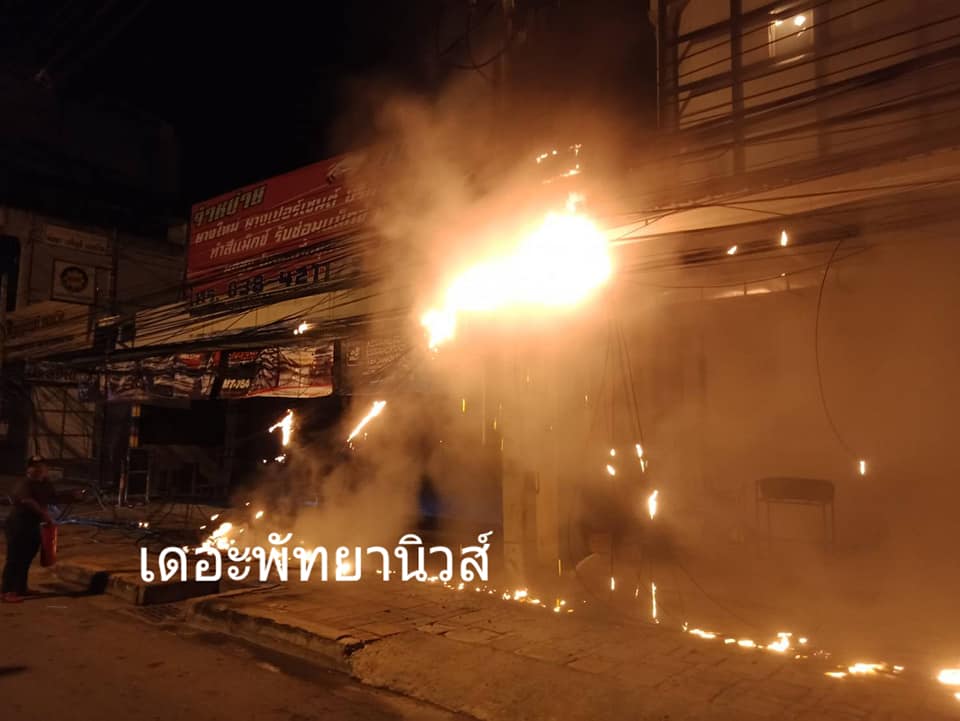 At 2:30AM this morning, August 25th 2018, in front of a Chinese Restaurant and automobile parts shop, a transformer exploded causing the pole and communication wires to set on fire.
Bystanders called the local fire department who responded within minutes and were able to quickly put out the fire before there was property damage.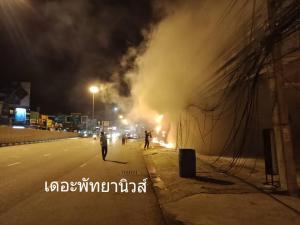 A witness stated they were walking nearby when they heard a loud popping sound and the pole and wires set on fire.
The wires that were affected were, luckily, not main power lines and were communication and telephone lines only.
Fire inspectors stated that the recent rainfall had caused damage to the box and cables and had caused the fire.
There were no injuries or property damage besides the cables. The cables will be repaired this afternoon by the power company and the box inspected and replaced.