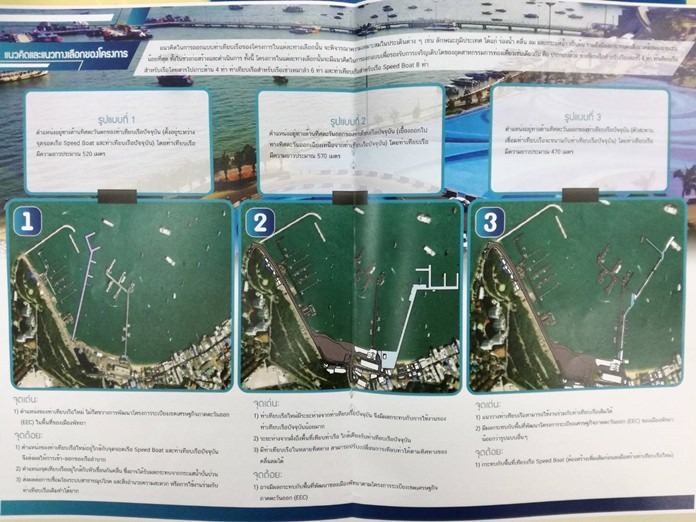 PATTAYA:–Pattaya is mulling three options for vastly expanding Bali Hai Pier to accommodate ferries, passenger boats and more speedboats.
Atirach Kanokwechayan, director of the Chonburi Department of Public Works and Town & Country Planning, outlined the three options being considered by Consultants of Technology Co. during the project's second public hearing at the Aiyara Grand Hotel Aug. 15.
The consultants, as part of their 20-million-baht contract, will recommend by February the best option for Pattaya based on topographical factors, engineering challenges and impacts on the local environment and economy. All the options would include four ferry piers, four for passenger boats and eight speedboat piers.
In all, the pier could accommodate up to 50,000 people a day over a span of about a half-kilometer. Bali Hai currently serves up to 30,000 people a day.