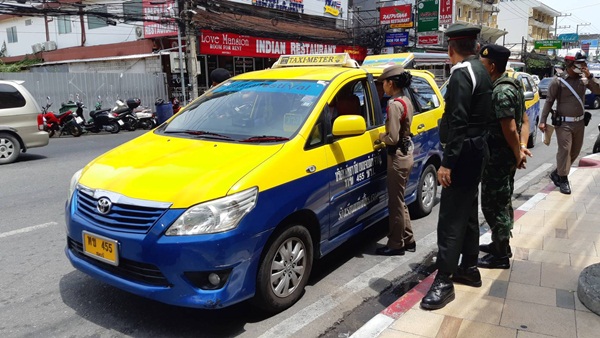 Pattaya-
Local news reported that many Pattaya taxi drivers were stopped in a crackdown on meter use outside Central Festival as the four day holiday weekend began on Friday and Saturday.
Chonburi Department of Land Transport chief Kanit Jiamrujikun was in town to enforce the law that says the over five hundred Pattaya taxi drivers must turn on the meter.
The flag fall should be 40 baht for the first two kilo-meters but recent reports have made it plain that they virtually never use their meters and instead quote their own prices, generally around 200-300 baht for a short distance.
The authorities have told the taxi drivers that this has to stop. However, taxi drivers believe that due to rising gas prices the minimum should be 100 baht for the first two kilo-meters.
Kanit said many tourists were in town for the four day holiday and they deserve fair treatment at the hands of the taxi drivers.
The verdict will be out on how this will be resolved and if this is a temporary crackdown or will be long term.