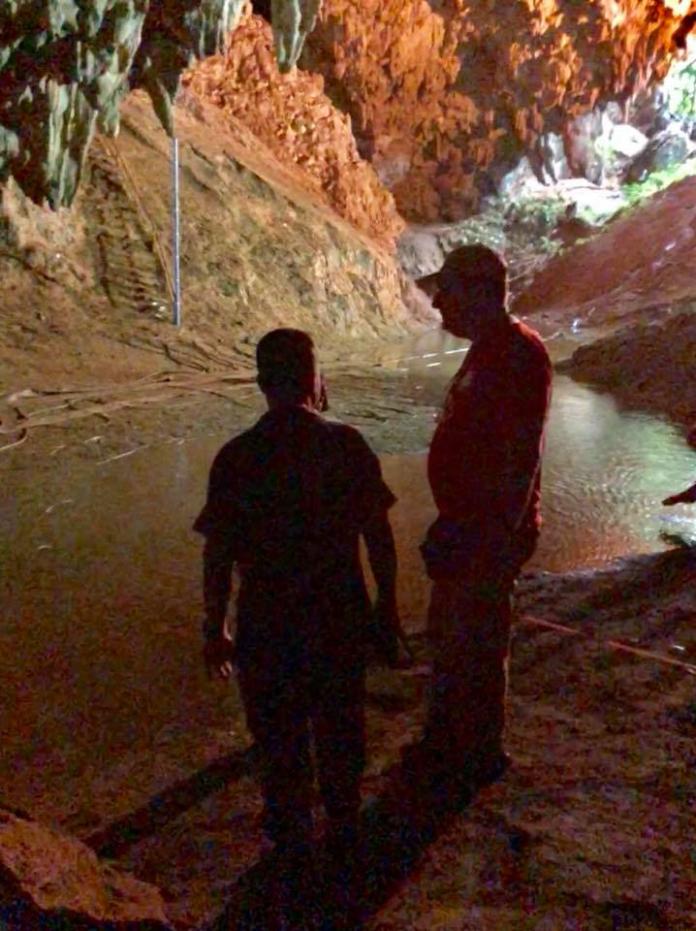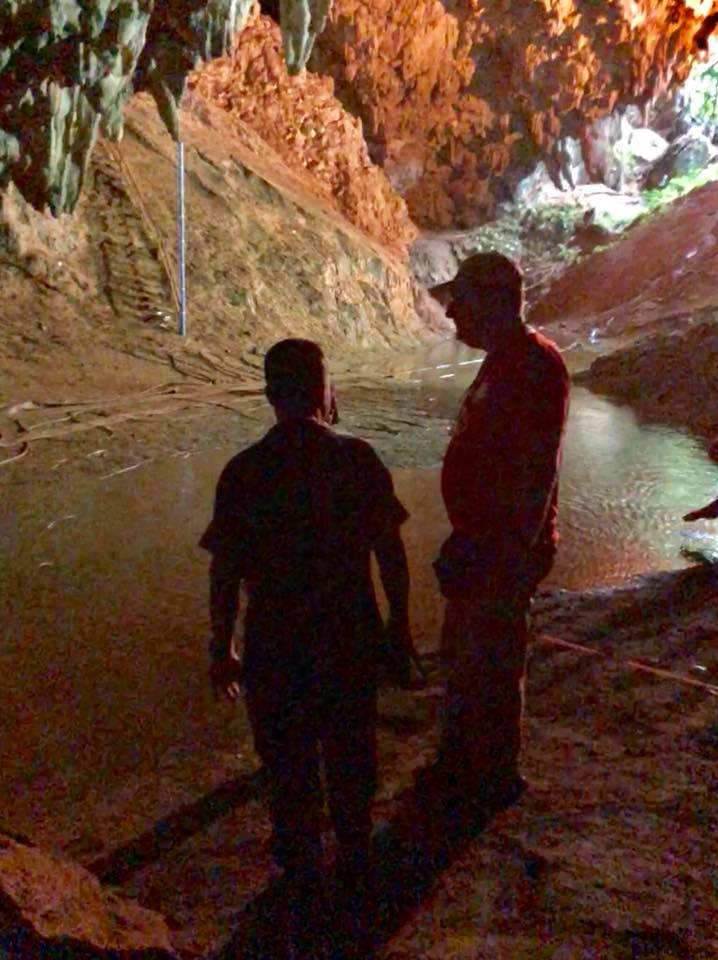 Bangkok-
Tuesday afternoon, about 3:00PM, Interior Minister Anupong Paojinda stated that the 13 members of the football team trapped in the Tham Luang cave would be brought out through the main entrance as quickly as possible due to weather forecasting of heavy rain. The rescue team will attempt to minimize the level of swimming and diving by pumping as much water out of the cave as they can with the highest duty and pressure pumps available. This is expected to happen in the next few days rather than the next few months as originally reported due to genuine concern that the area of the cave they are in could flood in heavy rains as well.
Anupong stated that they are being taught to dive in the next few days as well as how to swim by some of the finest experts in the world, including the British cave divers who helped discover them. Several sections will require the team to dive alone through long and narrow sections, although there will be two escorts before and after them to assist as needed. He stated that the rescue team, which involves the foreign cave diving experts, have developed a solid plan to help them dive and swim out including escorts at each portion.
All of the team has been reported to be in good condition and healthy. This being said, their eyes have been in the dark for a long time and will need adjustment to normal light. They will be provided sunglasses when exposed to daylight.
Before the foreign divers and Thai navy seals help bring the boys out they must regain their strength which will take a few days of solid food and electrolytes, Anupong stated.
The Chiang Rai Prachanukroh Hospital has arranged a ward where all 13 members of the team can be cared for as well as their relatives.
More information coming but it looks like they will be looking to bring them out in a few days through a very potentially dangerous operation but one much preferred to more flooding in the cave.