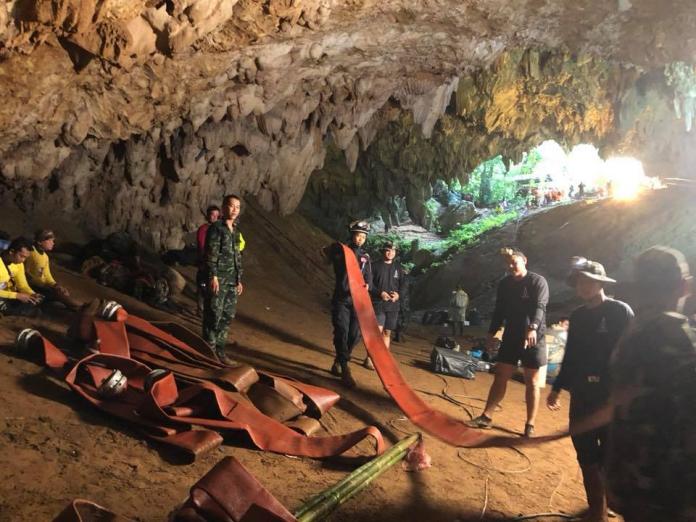 Chiang Rai-
Torrential rains continue to damper the rescue operation in the Tham Luang cave near the Myanmar border. High pressure water pumps and electrical lines to operate them were successfully installed but so far have been unable to stem the rising floodwater due to the rains.
Major General Bancha Suriyapan, commander of the 37th Army Circle, said soldiers combing the hillside above the cave for alternate entrances have found a total of four shafts that may give access to the complex. Two of those shafts are clogged but the others may provide access, rescue teams and soldiers are currently surveying the shafts and the ability to be able to rappel down into the cave through them.
For the time being, helicopters being used to survey the area have been suspended due to heavy rains and low visibility in the area. He also cautioned social media users not to share fake news and reminded them that official notices will be released through them. (See below)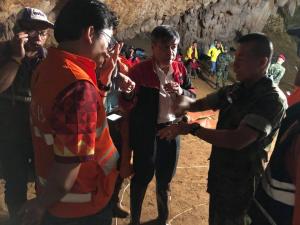 The Thai Navy Seals continue to give regular updates on the operation on their Facebook, located at https://web.facebook.com/ThaiSEAL/.
The United States Pacific Command in conjunction with the Thai military is sending a team of US Navy Seals and disaster experts to assist in the rescue. They are currently en route from Hawaii and expected to arrive late in the evening.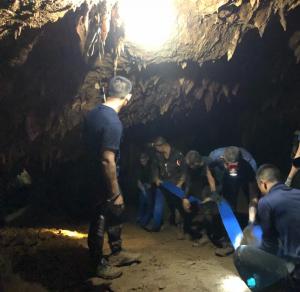 The Interior minister, Anupong Paochinda, who is present along with the tourism minister and chief of the Army at the entrance to the cave site, stated that the rescue operation continues despite the nonstop rain and rising floodwaters. Divers have currently re-entered the caves to continue their search as of Wednesday morning. Anupong also stated that they still strongly believe the team is alive based on evidence found, the fact they are very fit and the fact as revealed by members of the team not present on the trek and family members that they have hiked the cave before several times and several members were very familiar with the cave and it's layout.
Family members, despite the nonstop downpour, continue to camp out in front of the cave praying and hoping for a miracle.