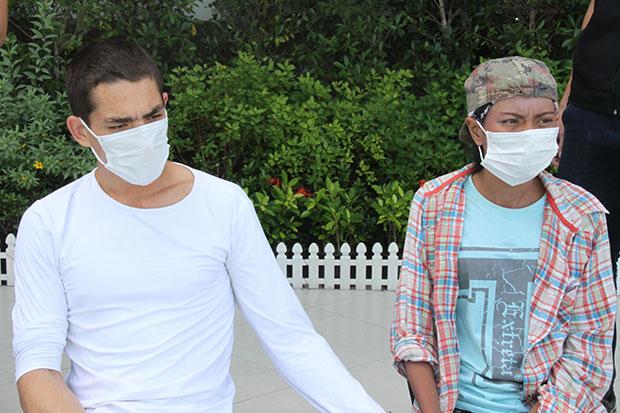 Pattaya-
A Russian national, Mr. Vladimir Zhulabrev, 26, and his Thai wife Parichart Ninnon, 25, were both arrested and held by the police for theft of a motorbike in Pattaya. They also both tested positive for crystal meth/Yabba.
Police stated that Mr. Gabor Tamas Pethoe, 71, a retired Hungarian living legally in Pattaya on a retirement visa made a complaint to the police that thieves had taken his motorbike from the parking lot of his condo in Nong Prue on the 10th of this month.
Police reviewed CCTV footage from the condo which helped them identify and track down Mr. Zhulabrev and his wife.
The suspect confessed that he fled Russia to avoid army conscription and forced service and decided to settle in Pattaya. He was asked why, despite having a legal marriage to a Thai woman, he was on a year overstay and did not apply for a marriage visa. He stated that he did not have the money due to a drug habit. Stealing the motorbike was also to finance the drug habit.
Police have charged the Russian with overstaying his VISA and theft. He will continue to be held in remand prison in Nong Pla Lai awaiting trial. When that concludes and his sentence is given and completed he will be processed for deportation to Russia which will likely be pleased to have it's AWOL soldier back.