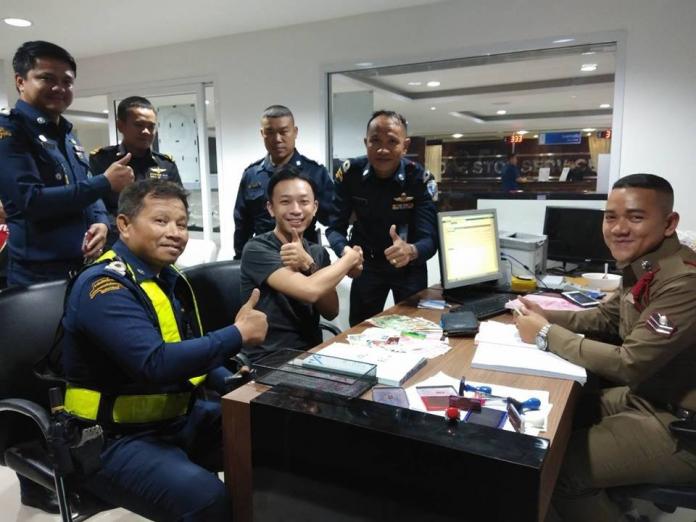 Pattaya-
An honest Thai citizen, Ms. Orawan Bunmark, was out for a walk near Bali Hai pier when she found something surprising. A wallet on the ground with roughly 50,000 baht inside of it!
She brought the wallet to the police booth near Bali Hai pier and the police, based on an ID card in the wallet, helped hunt down the owner of the wallet Mr. Li Haoran, a Chinese national.
Mr. Li was ecstatic when the police came to his hotel and brought him to the station for a photo op and to return his wallet, in full, to him.
It is unknown if Mr. Li offered Orawan a reward for her honesty.