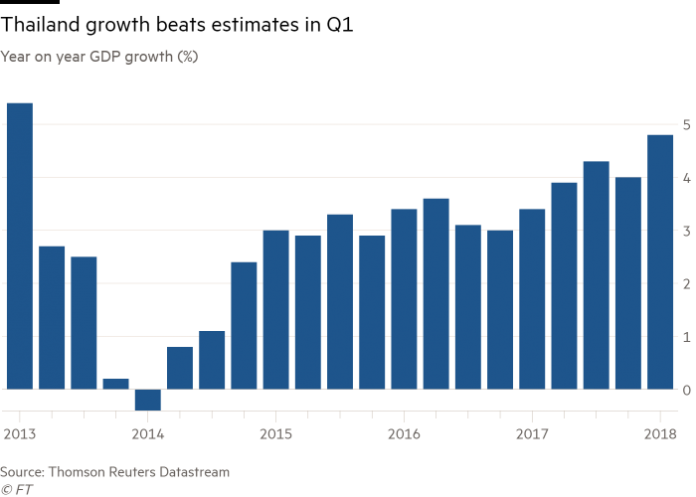 Thailand-
In conjunction with our article previously this week on tourist numbers growing 14% quarter over quarter so far in 2018, the highest number in three years, Thailand and Reuters now reports it's economy has had the biggest level of growth in five years for the first quarter of 2018.
The economic raise is attributed to increase in spending by tourists, specifically Chinese and middle and upper class Indians, higher private consumption and improved performance on exports overall.
However, analysts such as Krystal Tan with Capital Economics caution that the growth may not be sustained for the year as there is still uncertainty due to the political situation with Thailand and elections being delayed for another year, as well as potential softening on exported goods. Tourist numbers are expected to increase to the country as a whole and average spend of tourists have increased, specifically for the Chinese and Indian tourists.