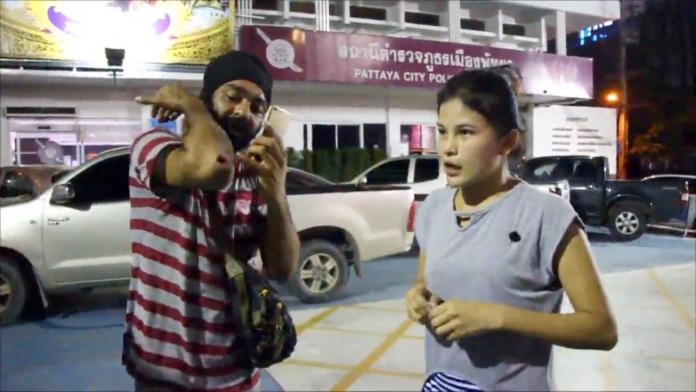 Pattaya-
An Indian tourist, Mr. Baldeep Sigh Gulati, 41 years old, was attacked in the early morning hours of Wednesday morning on Pattaya Beach less than a 100 yards from the Pattaya Police Station.
He, another Indian man who has not been named and two Thai woman who identified themselves as friends of the two Indian men went to the beach to relax and watch the water with a few drinks they had brought. Ms. Rinlada Klahan, 29 years old, stated to the press that they had brought their own mat to sit on.
She states that as they laid out the mat two currently unknown Thai men approached them and told they needed to purchase a mat from them to sit on that section of the beach for 100 baht. When Mr. Gulati refused and said it was a public beach and they did not own the beach (Which is correct) the two Thai men attacked Mr. Gulati, punching him and knocking him to the ground causing minor injuries.
The two Thai men then proceeded to flee the scene.
Mr. Gulati and Ms. Klahan went immediately to the police station to file a report. The Pattaya police say they will be investigating CCtv in the area to identify the two men and bring them to justice for causing another damaging incident to tourists shortly after a German tourist was attacked by a motorbike driver the week before.