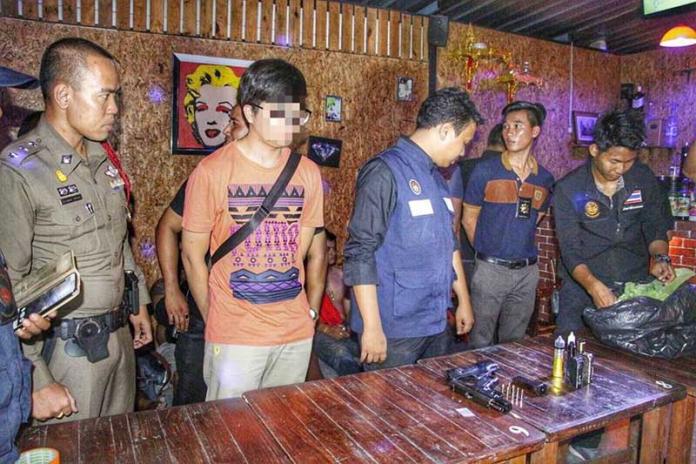 Pattaya-
South Pattaya Bar "The Street" was ordered closed for five years by Thai officials after they discovered a patron, Thanapong Thanomkai, 24, with a 9mm handgun.
Other patrons were also found with E-ciggarettes and Vaping material which are against the law in Thailand the drug Ketamine
Of the eight total patrons, six tested positive for drug use.
Pattaya officials and police raided the bar after they got a tip from a concerned citizen at 2:30AM on early Tuesday Morning.
Additionally, the bar did not have a license (As there is not one) to be open past 2:00AM selling booze.
The bar has been ordered closed for five years and all of those who tested positive for drugs along with the owner have been arrested pending charges.