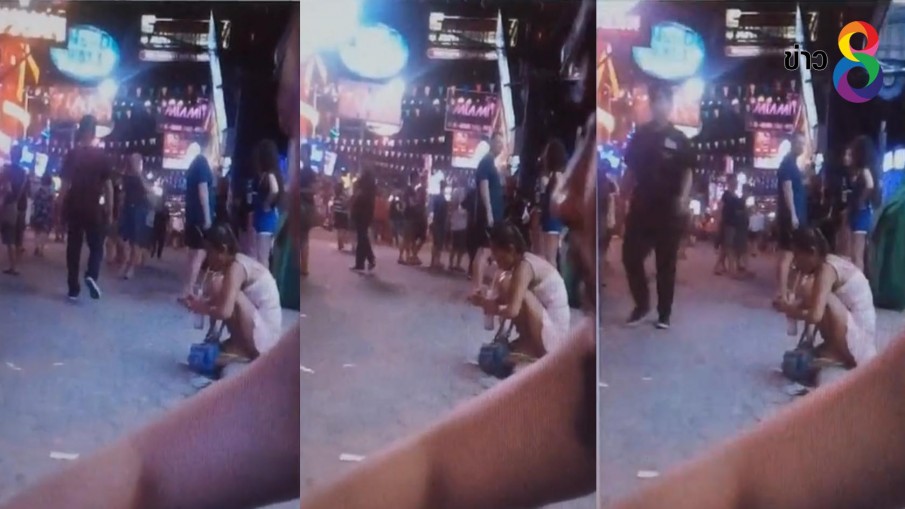 Suwanit Janmechai, 35, from Saraburi was found in possession of 0.35 grams of ice (methamphetamine) and drug taking equipment after police arrested her on Monday after seeing a widely viewed video online in which she appears to be smoking ice in public near Miami Night Club on the world famous Walking Street. Multiple witnesses said she was openly smoking methamphetamine on the street.
She admitted she was a drug user to the police but said it was not her in the video – just someone who looked like her and was wearing the same clothes. It was unclear how she got the drugs as she also stated she is homeless and was the wearing the same clothes as the video.
The video of the original post and her interrogation was posted on YouTube.
People can be heard laughing in the background as the woman explains herself.
Police are charging her for the drugs and she is currently being held in remand pending trial.