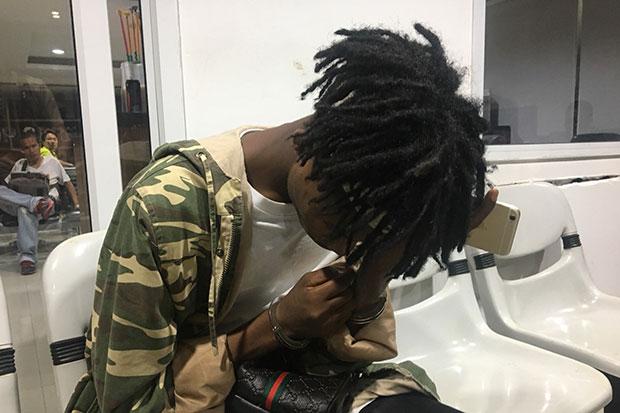 Australian National, Oliver Niyonsaba, 21 was arrested Saturday night at an entertainment venue on Walking Street after he allegedly stole valuable items from a Thai woman's bag when she went to the toilet.
Thannayalak Nasuhai, 40, was enjoying an evening out with friends at the live rock venue on Walking Street when she went to the bathroom, leaving a bag on the table with several valuable possesions, which have not been named by police.
Mr. Niyonsaba, seeing her leave the bag, quickly approached the table and frisked the bag, also seen on CC television, removing several items and putting them in his pockets. Her friend, who Mr. Niyonsaba did not notice dancing nearby, saw the theft and alerted the venue staff.
The staff held Mr. Niyonsaba, despite him trying to flee, until tourist police arrived and arrested him. Mr. Niyonsaba is claiming to police that he thought the bag was his as he was a bit intoxicated.
Police will be filing theft charges. Mr. Niyonsaba is currently being detained at Pattaya Police Station.