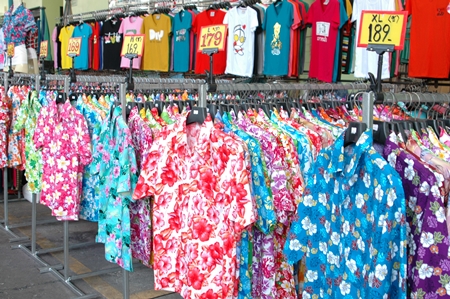 THAIS are expected to boost spending on their credit cards by up to 8 per cent as they celebrate the Songkran Festival, non-bank financial institutions forecast.
Pittaya Virapanyasakul, executive vice president for credit cards at Krungthai Card Plc (KTC), said estimated spending put on credit would exceed that of last year's festival, and would be in line with the 7-8 per cent increase seen for the first quarter of this year.
A large share of the extra spending is expected to go on travel-related expenses, such as petrol, restaurants and overseas trips.
In the second quarter of this year, credit-card spending is expected to grow steadily in almost all sectors, said Pittaya, indicating credit-card holders tend to purchase more and more products and services online. For the year, spending on credit cards is forecast to rise by 15 per cent.
Thakorn Piyapan, head of Krungsri Consumer Group, which operates the Krungsri credit card, Krungsri First Choice Visa, as well as Central's The 1 credit card and the Tesco Lotus Visa credit card, said the overall business outlook remains bright this year, reflected by strong spending in the year so far.
In the first quarter of this year, Krungsri Consumer Group recorded Bt63.7 billion in spending through its cards and Bt19 billion in total loans, while its non-performing loan ratio was stable at 3 per cent.
During this year's Songkran Festival, consumers are likely to prefer travel or family activities and these trends would point to higher spending.
KTC and Krungsri Consumer Group will launch marketing campaigns, such as for cash-back coupons, promotions at restaurants and other outlets popular with tourists, and discounts or cash- back offers for local and overseas spending covering shopping, dining and travel during the festival.
More broadly, Kasikorn Research Centre (KResearch) expects domestic travel in Thailand in the first half of 2018 to continue its boom, driven by factors including the "Go Local" campaign and the long Songkran break. Thais go back to their hometowns to reunite with their families and celebrate the Thai New Year, while taking leisure trips during such trips.
For Songkran this year, tourist destinations are increasingly showcasing the theme of Thai culture in line with a trend for heritage tourism that is taking hold among Thai holidaymakers.
KResearch estimates that during the seven-day Songkran Festival – from April 11-17 – tourism receipts are set to reach Bt15.6 billion, up 15.8 per cent from the same period last year.
The research house said the Go Local tourism campaign was particularly evident in the increasing number of domestic tourists at historical sites in Bangkok and Ayutthaya.
Due to the positive trends, KResearch projects that in the first half of 2018, the Go Local campaign should generate Bt515 billion in tourism receipts, rising 8.5 per cent year on year.
Courtesy of the Nation.