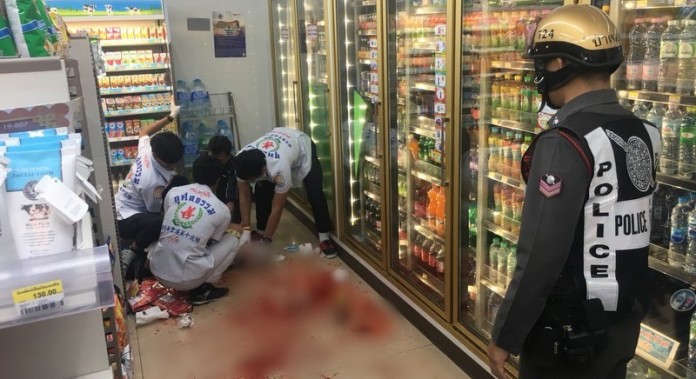 Phuket-
41 year old Russian tourist Oksana Feoktistava calmly walked into a 7-11 shop in Phuket with a knife in her hand at 830AM Friday the 7th and proceeded to slit her throat in front of horrified staff and patrons. The staff, which can be heard on the video attempting to get the woman to stop, immediately called rescue workers and police.
Amazingly, the woman has survived and is in stable condition and rescue workers were able to quickly get her to Vachira Phuket Hospital. Doctors managed to stitch the serious cut and she is recovering in the hospital. She refuses to speak to police or Russian translators and her embassy and family has been notified. She is currently under suicide watch at the hospital.
Warning: Video may be disturbing to some.